Editorial
"LET EUROPE ARISE!"
Sometimes it's hard to be both a leader and a visionary.
When Sir Winston Churchill's Conservative party lost the 1945 election, his wife suggested that "it may be a blessing in disguise". To this, the great man responded: "at the moment it seems very effectively disguised". However, for the next decade as leader of the opposition, Churchill was able to leave his footprint ever deeper in global affairs.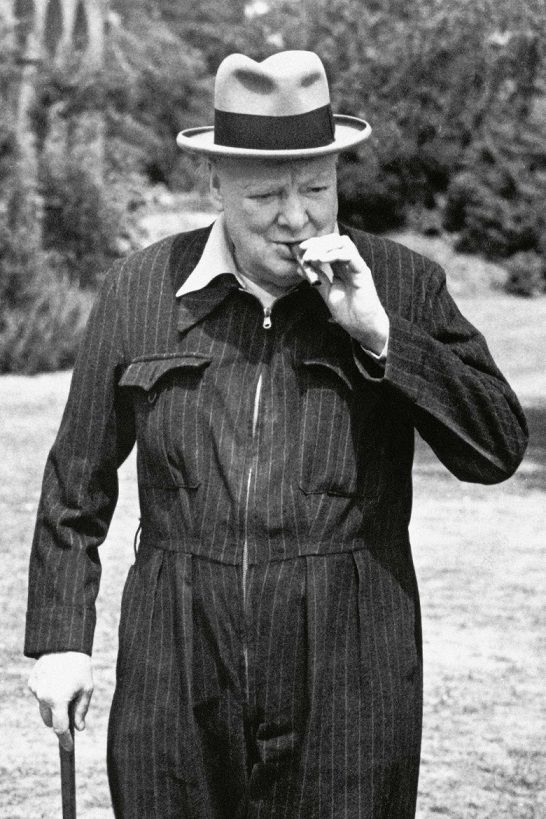 When he came to the Dolder Grand on 19 September 1946, he came not as the holidaymaker he made out to be, but as the flagbearer for a new United States of Europe. The term was
presented to the world in a speech at Zurich University that same day. Speaking of rebuilding the European family, he said, "there is a remedy which, if it were generally and spontaneously adopted by the great majority of people in many lands, would … make all Europe, or the greater part of it, as free and happy as Switzerland is today."
Churchill's vision was received warmly by the people of Switzerland. Max Petitpierre (then leading the Department of Foreign Affairs) praised Churchill's "profound and courageous" speech in a telegram to the Dolder Grand. The people of the UK were less enthusiastic, which was noted by the Swiss Ambassador as perhaps reflecting their experience "on the front line".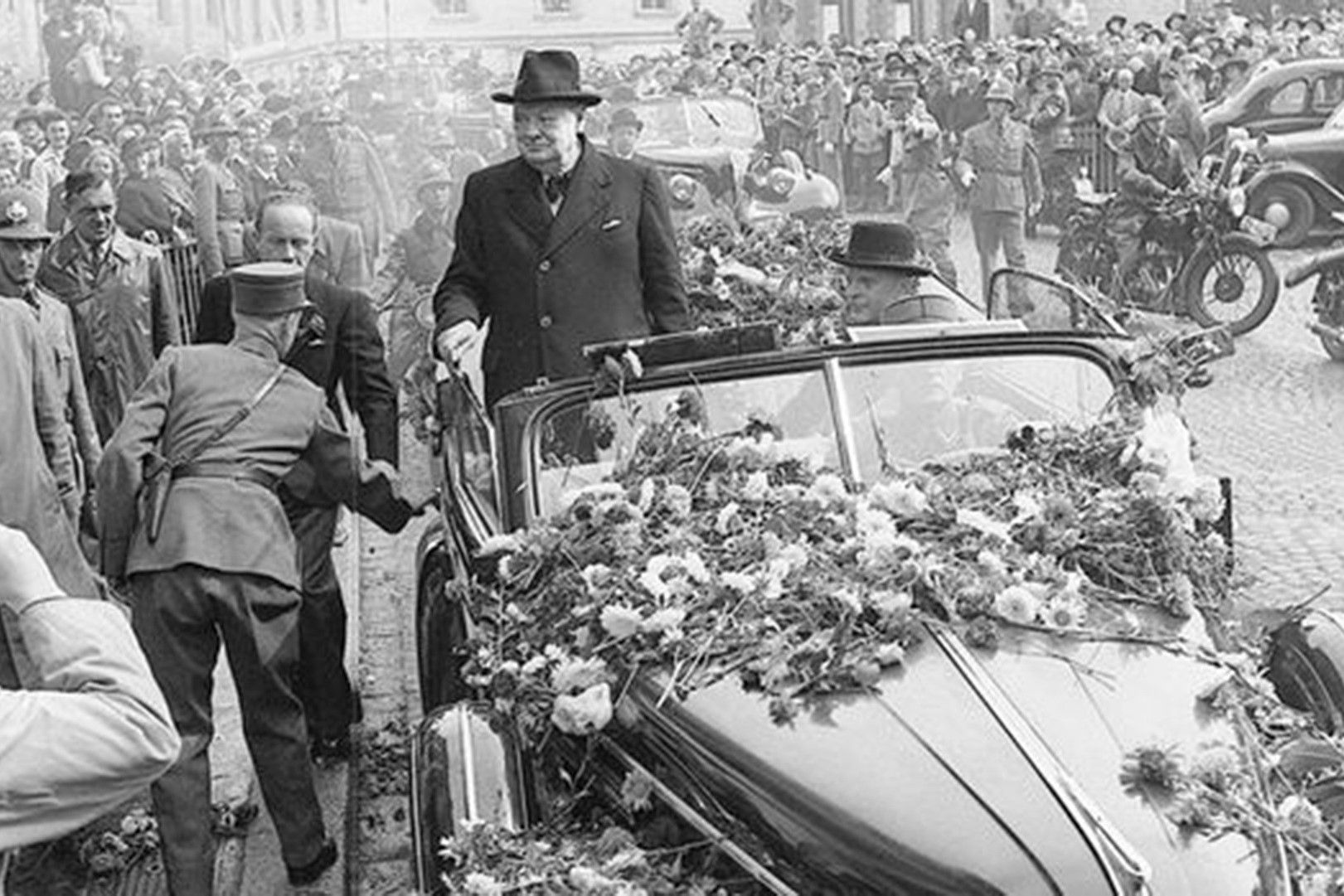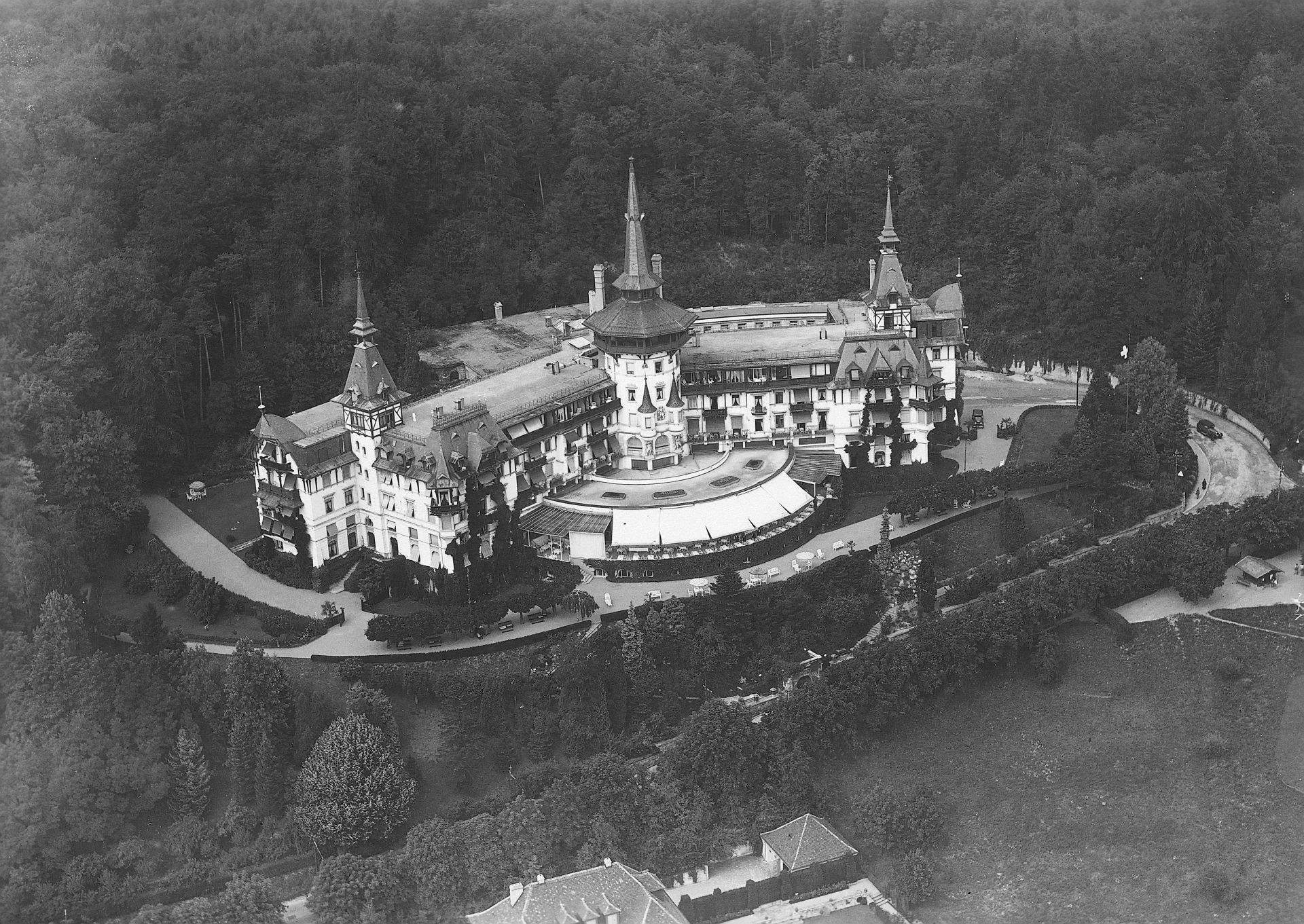 Indeed, whether or not we can even call this "Churchill's vision" is questionable. He appears to have appropriated the concept from Dr Konrad Adenauer, who went on to become Germany's first post-war chancellor. Three months before Churchill's trip to the Dolder Grand, his son-in-law had visited Dr Adenauer in Cologne to hear his proposals for a family of European nations. Nonetheless, Churchill's proclamation "Let Europe arise!" set the international agenda for decades to come, as perhaps did the ambivalence it met in London.
Like many of the Dolder Grand's guests, Churchill was an art lover and painter. On the day of his speech, he invited Willy Sax, local owner of Sax Farben, the oil paint manufacturer, to meet him at the Dolder Grand. The pair became lifelong friends over a stiff drink or two at the Dolder Grand.