Everything revolves around the one word: «Omakase» – translated: «I leave it up to you». This term expresses that you leave it up to our chef, Yusuke Sasaki, to decide which dishes he will serve you. This type of cuisine is revered in Japanese culture and arouses curiosity. At the counter of the restaurant, Yusuke Sasaki prepares his specialties in front of his guests, creating an experience for all the senses. Fittingly, the restaurant name MIKURIYA which means «kitchen where food is prepared for special guests». Immerse yourself in this world and be surprised.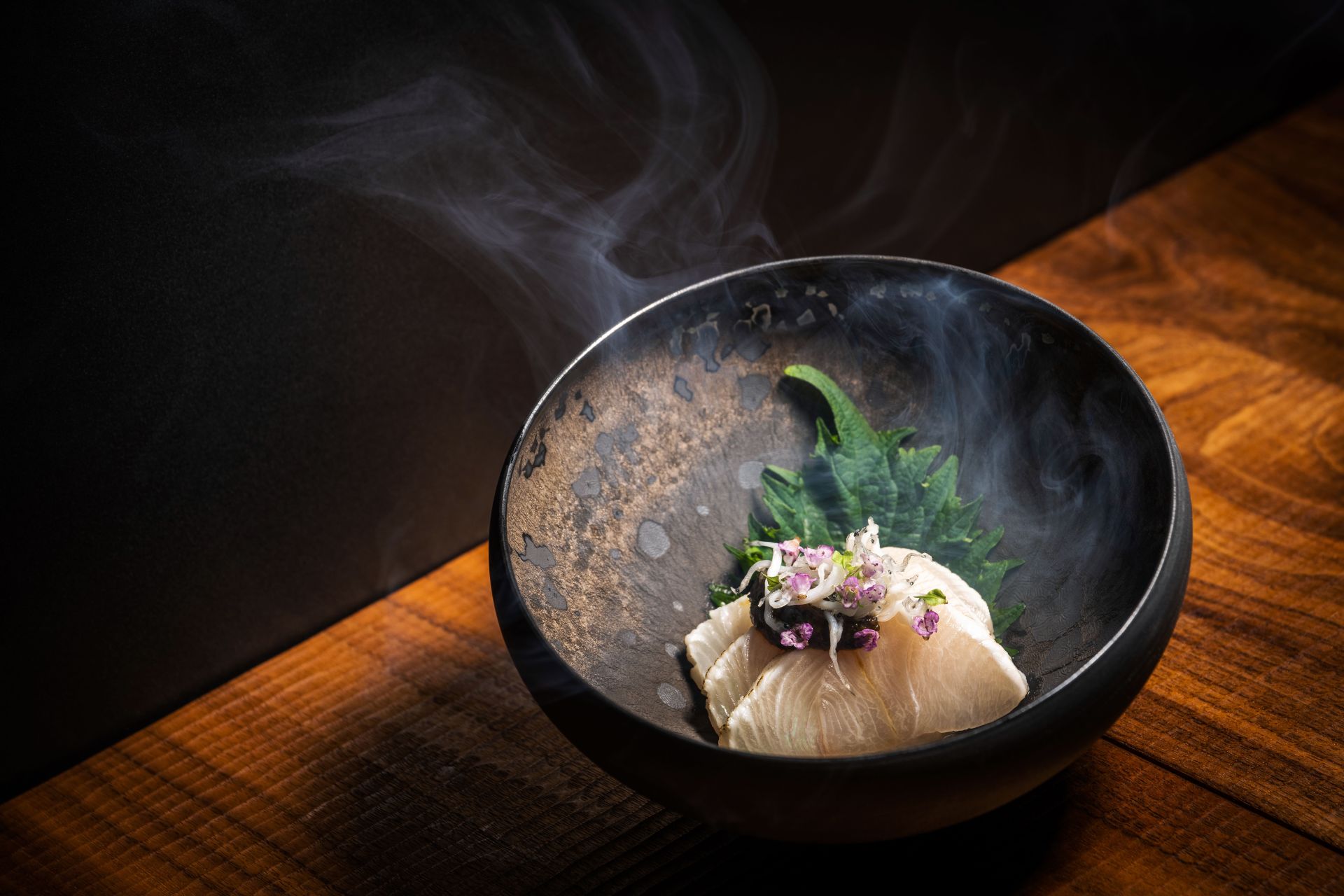 «Omakase» – translated: «I leave it up to you». At dinner in the MIKURIYA restaurant, chef Yusuke Sasaki enters into a culinary dialogue with his guests and gives free rein to his innovative and artistic talent. Eggs, fish and meat are lovingly shaped into kappo-style sushi right before the guests' eyes as the chef reveals one or two of the secrets of Japanese cuisine.
Upon request, sake, shochu or Japanese beer are offered to accompany selected courses. It is the perfect accompaniment to this traditionally light cuisine, which focuses on the delicate original flavours of the ingredients – particularly in the case of sushi – and contains the subtlest of seasoning.
Exclusive dining experience - Space in MIKURIYA restaurant is limited to 8 guests
Tuesday to Saturday
From 7.00 pm
YUSUKE SASAKI FROM YOKOHAMA
Yusuke Sasaki cooked for renowned restaurants on Okinawa – the island of the centenarians. After stints in Japan, Germany and Switzerland, chef Yusuke Sasaki is now adding another restaurant concept to the Dolder Grand.
Originally from Yokohama, Sasaki taught himself traditional Japanese cuisine through self-study and then worked as a chef around the world before being drawn to the Yabase restaurant in Düsseldorf in 2008. From 2010, he was restaurant manager and sushi teppanyaki chef at Restaurant Shoya in Munich. He then worked at Restaurant Sansui in Geneva and Restaurant Sayori in Rapperswil. Now the well-traveled sushi master invites his guests to a culinary performance at his restaurant MIKURIYA on the fourth floor of the Dolder Grand Hotel.
---
Discover Restaurant Offers