Editorial
20 minutes with Rebel Wilson and Charlotte Gainsbourg
As part of the Zurich Film Festival, Hollywood star Rebel Wilson and French actress Charlotte Gainsbourg visited the Dolder Grand. These eight questions offer insights into what the past few years have been like for Charlotte, who will be receiving the Golden Eye Award at this year's festival, and also uncover a different, more serious side of Rebel.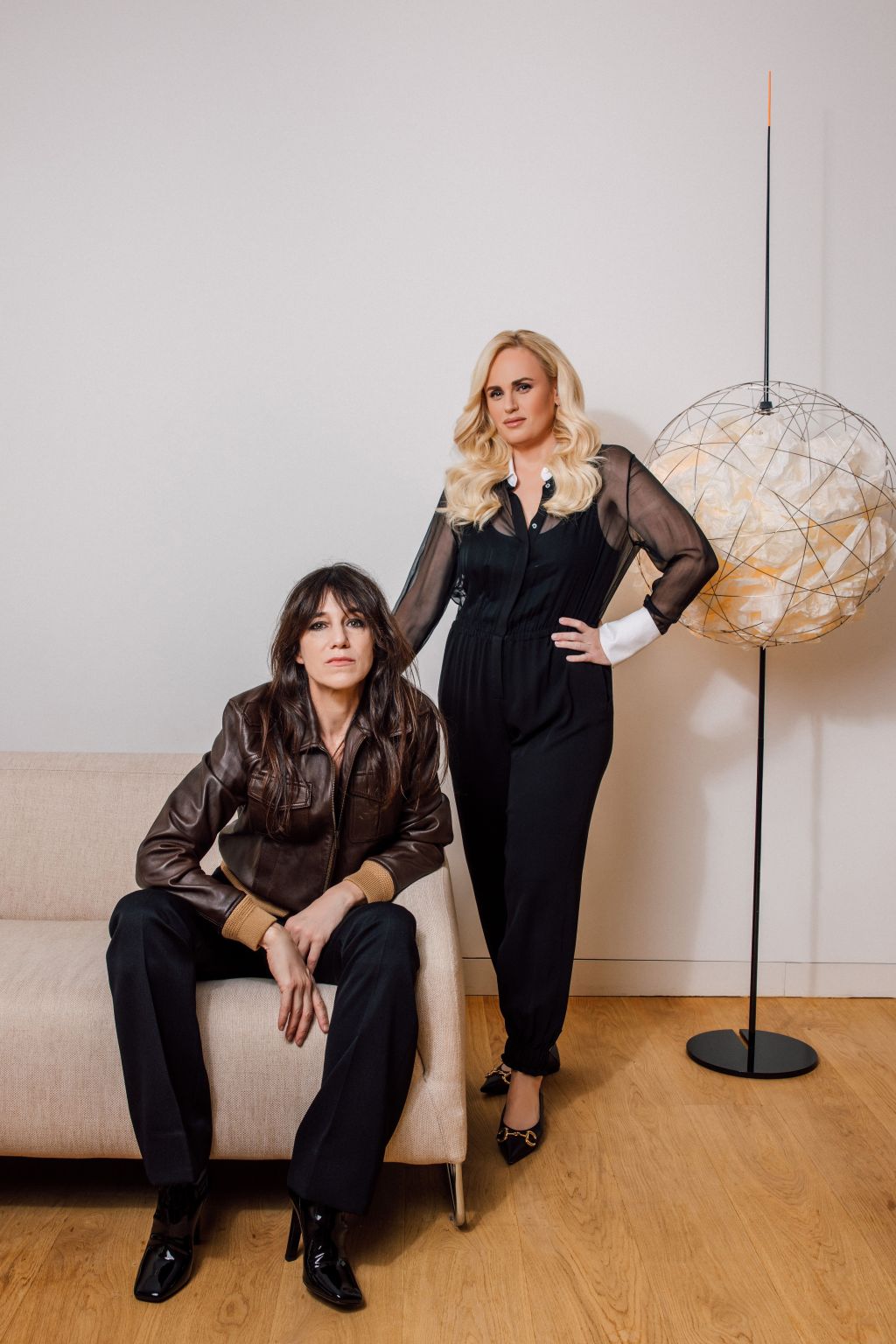 Your first film together, "The Almond and the Seahorse", will be premiering at the Zurich Film Festival. The film is a bittersweet story about the biggest themes in life. It's about blows of fate, true love, loss, and overcoming obstacles – themes that every human being will encounter at some point in their lives. Is that what attracted you to this story?
Rebel Wilson: It's true that the film looks at very big and important topics in our lives. In essence, it's about a traumatic brain injury that I sustain and the corresponding memory loss. And, of course, it's about broken hearts and the pain that all of the characters experience as a result. When I read the script, I was immediately deeply touched. It was so beautifully written and very moving. The first time I read it, I started crying right away and I saw what a wonderful story it is. At the same time, I was surprised that the producers thought of me for something like this. But I'm so happy they did.
Charlotte Gainsbourg: I was also deeply moved by the story. Plus, I'm a big fan of Rebel, and I was immediately excited at the thought of telling a story like this with her. We filmed during the middle of the pandemic, which wasn't easy, but it was very efficient. We only needed 21 days for the production of the entire film, which is extremely short. When I think about it, I was in quarantine for longer than I was on set for this film (laughs).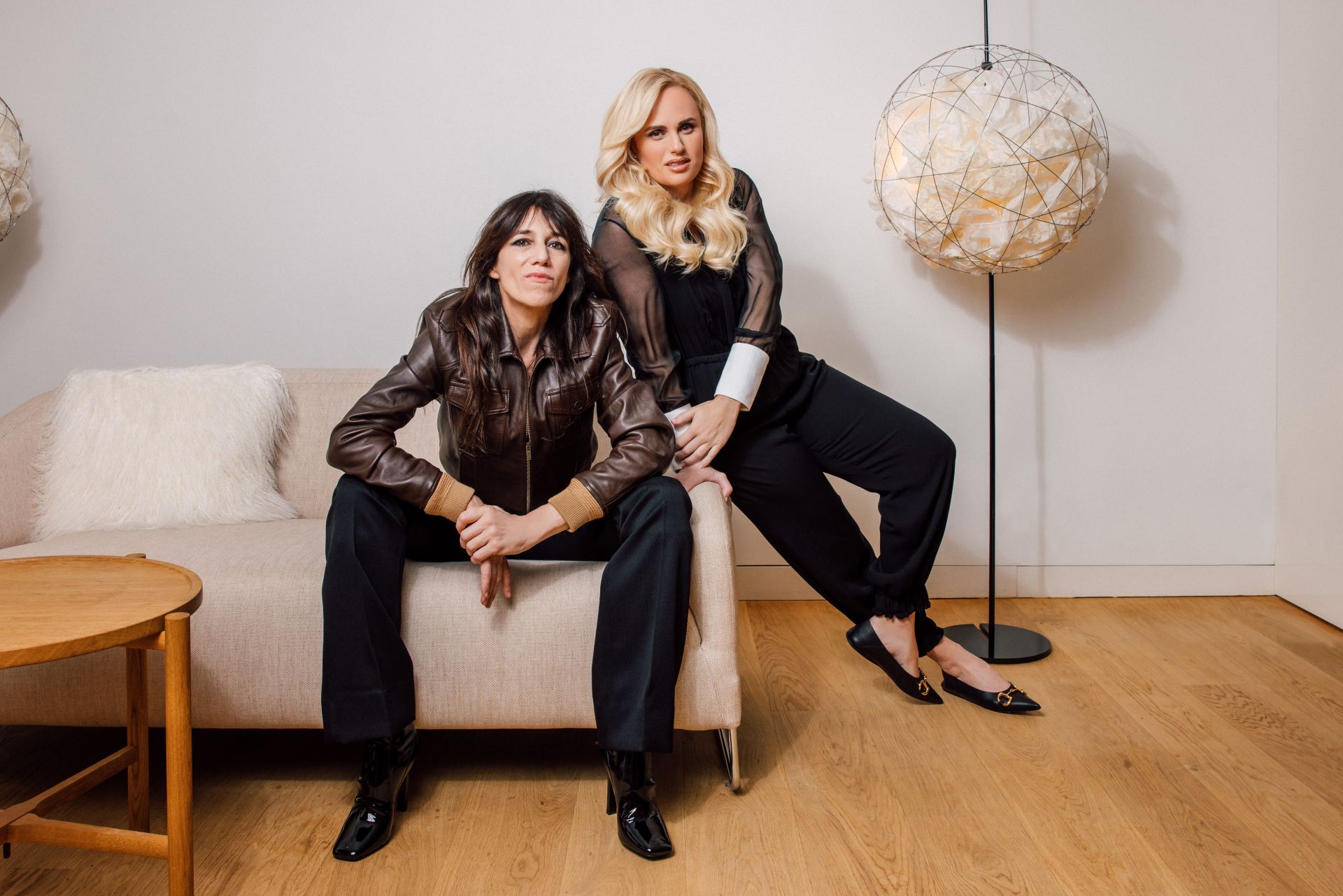 How would you sum up the film in a single sentence?
Rebel (thinks): Brain break and heartbreak.
Speaking of overcoming personal obstacles: Rebel, you recently came out by making your relationship with fashion designer Ramona Agruma public. You yourself said it was a difficult situation. Why did you decide to take this step after all? And what was it like for you?
Rebel: What made it difficult for me was that an Australian journalist practically forced me to make my relationship public. Normally, you get to do things like this on your own time. First you tell your family, then your closest friends, and I was about to do that. Then this journalist popped up and the pressure was enormous. He wanted to print the story as quickly as possible, which I felt was unfair. I was suddenly confronted with a kind of situation that I hadn't expected. And that was the problem; not the relationship or coming out per se. I'm extremely proud and not at all ashamed. But we wanted to make this announcement when we were both ready.
Charlotte, in the film, you are fighting not only to help your partner recover from a traumatic brain injury, but also to save your relationship. Has the film given you a new perspective on love?
Charlotte: Not a new perspective, exactly, but it gave me an insight into what it would be like to be together with someone who suddenly no longer recognises you. You have to leave a relationship for no other reason than the fact that this person has amnesia. It's difficult to grasp. This aspect, or this perspective, was very new to me. But not the aspect of love.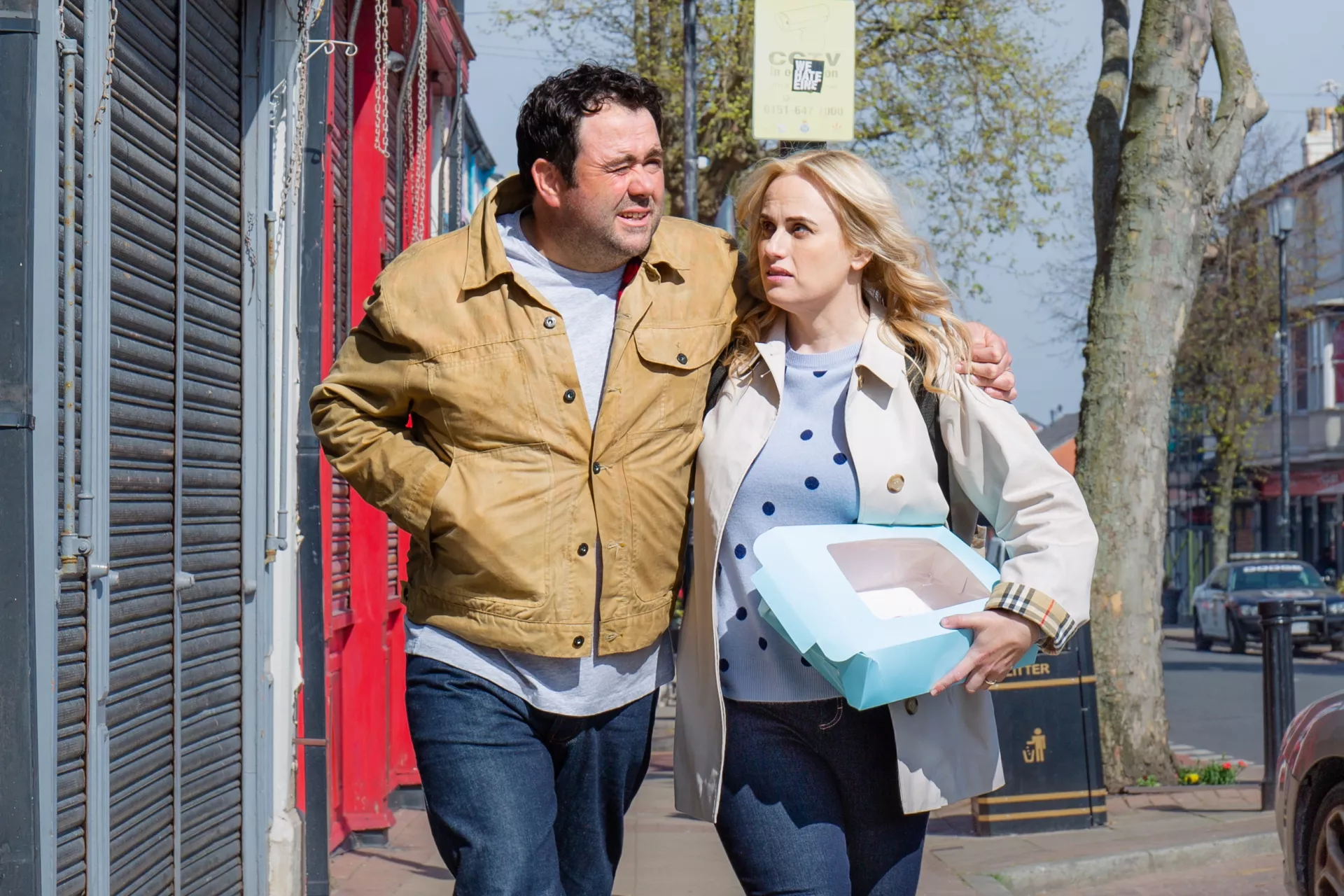 What does love mean to you in one word?
Rebel: Love is love.
We are living through a difficult time; many people are extremely afraid of the future. What has it been like for you? And how have current events (the pandemic, the war in Europe, etc.) affected you personally?
Rebel: I watch the news every day and I pay close attention. I am incredibly grateful and blessed to be in a privileged position. The images from Ukraine are very emotional, and I think of all the people there who are stuck in this horrible situation. Also the inflation and the recession that are affecting a number of countries are awful. I come from a typical working-class family, and I know how devastating these things can be. Hopefully, the pandemic is over, at least. You just hope that the world goes back to normal at some point. Preferably sooner rather than later.
Charlotte: There's not much more for me to add. There are so many crises happening all at once right now. I'm also thinking about climate change. And a lot of this will mostly impact our children. I have an 11-year-old daughter. She already clearly realises what's happening around the world. Often, everything seems so dark. Also the recent elections in Italy where the extreme right-wing candidate won – it's painful. And then I look at all of the brave women in Ukraine, Russia and Iran; they are an example for all of us. I live a really lovely life in the chic city of Paris, and I don't have to deal with anything even close to that. But these stories are very moving.
You have both been extremely successful for some time. Who comes to mind for you when you hear the word "success"?
Rebel: Charlotte, of course. She is rightly being honoured here at the Zurich Film Festival with the Golden Eye Award. I've seen so many of her films and I've always admired her.
Charlotte: For me, Rebel is in a whole other league. When you're this big in Australia and the US, in my opinion, that's a totally different story than mine. I live in a small country with a small film industry. It's not the same. The bar is not as high for me.
Rebel: Okay, but apart from ourselves.
Charlotte: My daughter, who right at this moment of our interview is taking a math and history test.
Rebel: For me, the empowerment of so many women in the field of politics is a major success. In England, a woman is once again in power, the same is true in New Zealand. It's been a long road, and we're finally seeing some visible successes.
What's your greatest wish for the future?
Charlotte: Simply to keep going and keep having the opportunity to work on exciting projects.
Rebel: I would absolutely love to be nominated for an Oscar one day. That would be incredible. When I was 18, I had a vision that I would one day win an Oscar. That's the reason I started acting in the first place. Originally, acting was not the plan. Plus, next year I will be directing my first film, which has long been a dream of mine. On a personal level, I wish for peace and respect for all people.
---
Discover other Editorials