Editorial
Anish Kapoor
Anish Kapoor's works are both arresting and resonant.
A first encounter with them is always memorable. For me, it was 1991, when Kapoor won the Turner Prize, the Tate Gallery's then-fledgling prize for new art.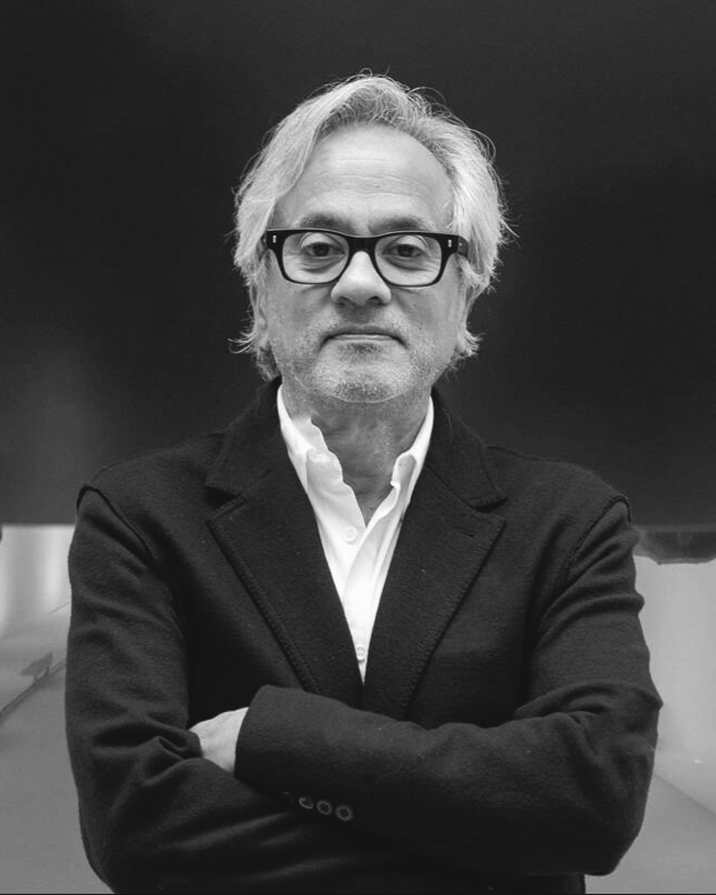 In the exhibition accompanying the prize shortlist, he presented an untitled sculpture that was emblematic of the concerns he has now explored across six decades. Essentially spherical, carved in roughly hewn sandstone, it stands about 1.5 m high, with a flat bottom. From a distance, this rudimentary, essential shape is all one sees, but as you draw closer, it slowly reveals its complexity. On the top of the sculpture is a black circle, stretching most of the diameter of the sphere. From some perspectives, it looks like the sculpture has a felt cap, but from others, you see that the circle is a hole cut into the stone, lined with black pigment. So dark and so opaque is the black that you can't determine the scope of the hole. And the longer you stare into it, the more infinite this space within the sculpture appears; an uncanny depth and breadth, a world apart from our own.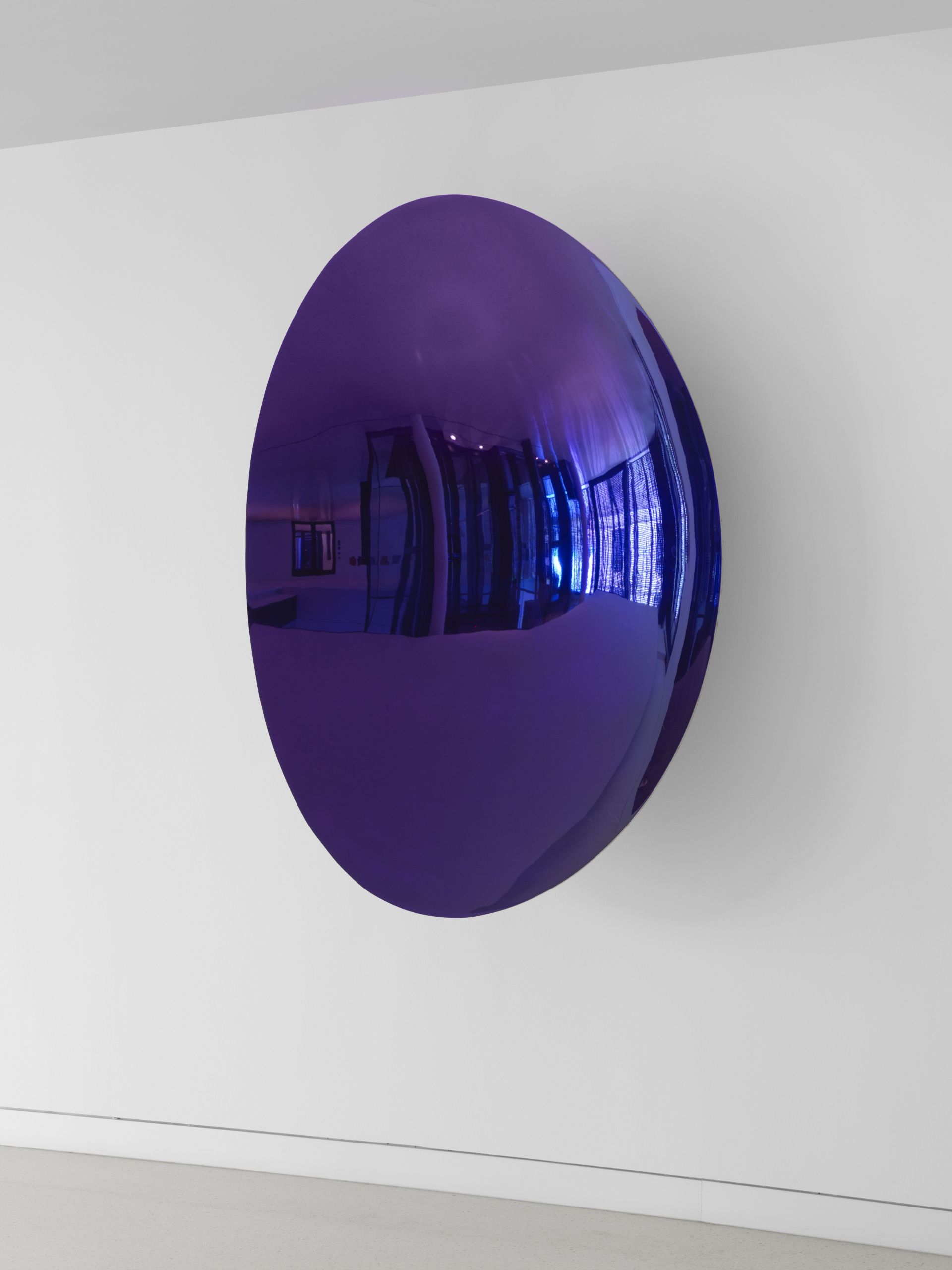 Kapoor's abstract work addresses time-honoured sculptural concerns – shape, space, texture, patina, colour and so on – that are self-evident; the presentation of his work is spare, even austere, and clearly relates to the minimal and post-minimal movements that immediately preceded his emergence. Yet his sculptures' effect is maximal, achieving a magical realism, born of a profound engagement with the human body and mind allied to a distinctive poetic, spiritual and metaphysical voice.
Kapoor was born in India in 1954 and studied art in London in the 1970s. In 1979 he exhibited his seminal body of pigment works titled 100 Names. Both minimal and enigmatic they formed the beginnings of a leitmotif in his artistic language that has gone on to encompass a diversity of material in his exploration of form and non-form. While he is identified as a singular figure, he was in the 1980s associated with the New British Sculpture, alongside Richard Deacon and Tony Cragg, among many others, and with the rebirth of content-based sculpture across Europe at that time.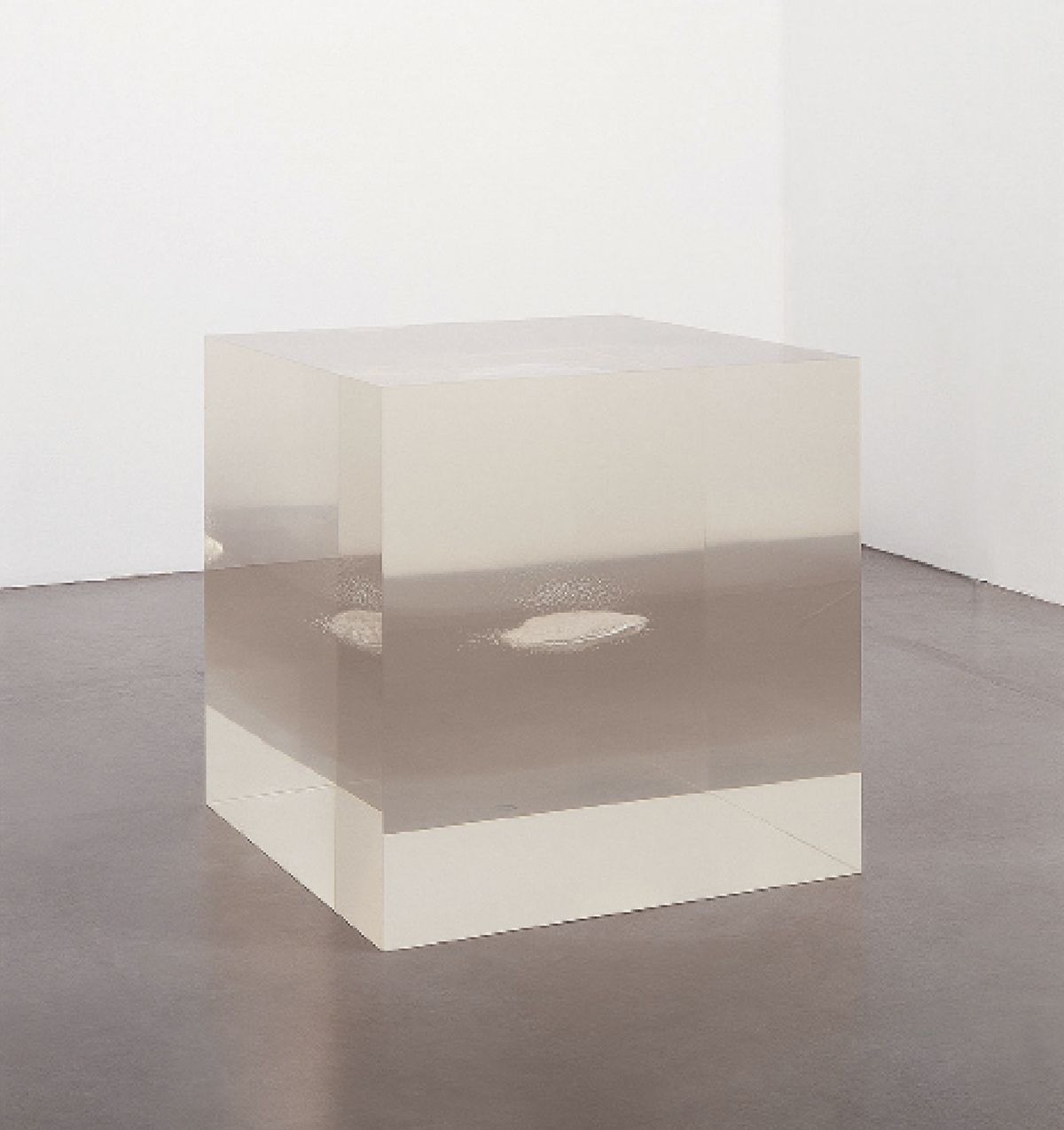 Arguably there are two territories in which Kapoor has concentrated his development over the decades: a concern with material binaries and an increasing interest in public sculpture. He has deepened his interest in opacity, transparency, and reflectivity. Moving on from the pigment sculptures, he has made works with a wax material, most often in a deep red colour. Often, this bloody, meaty substance is employed in monumental constructions where it is shot with a gun, or moved around by machines, as in My Red Homeland (2003). In recent works Kapoor has used silicone in paintings and sculptures that, while abstract, evoke human organs and flesh. He has also used resin, in an under-appreciated body of work including Space as an Object (2001), in which he catches complex sculptural air bubbles in the material, inevitably conjuring human breath.
He began working with mirrored stainless-steel surfaces in the mid-1990s and has produced a literally dizzying series of sculptures ever since, growing increasingly ambitious in scale, shape and colour. In the polished surfaces, Kapoor seeks a similar spellbinding quality in the viewer as with the pigment works, where the sculpture "ceases to be physical; it levitates", he has said. In works like Untitled (2001) in the collection of The Dolder Grand, he uses the concave surface to produce experiences that are "completely beguiling", he explains, transported from their physical boundaries.
He has explored this phenomenon on a grand scale with his public sculptures, most famously Cloud Gate (2004) in Chicago, affectionately known as The Bean by locals and tourists. In everything he does, Kapoor reaches for transformation, an experience apart from reality, a sense of mystery. He might produce a tangible object, but its effect – "whether it generates enough of that nonphysical, non-object-related character", as he describes it –guides his approach.