Editorial
Crazy Christmas Countdown
An installation at the Dolder Grand Canvas Bar & Lounge with 24 pieces of art – one for each day of December: this is the colorful and cheerful interpretation of an advent calendar by the world-renowned artist Jani Leinonen.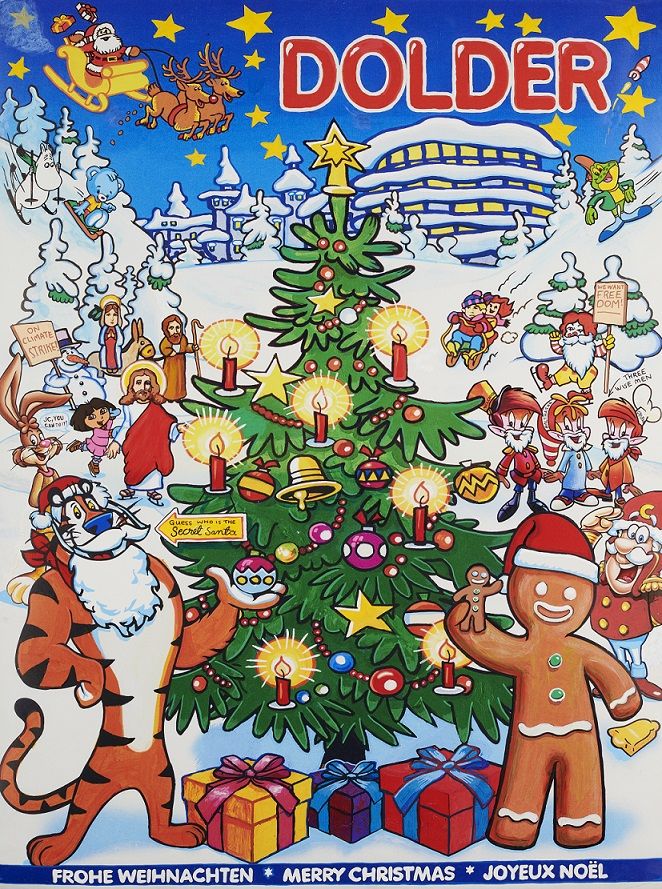 Ronald McDonald on the cross, IKEA as a cuckoo clock and a fictitious fast-food outlet with which he alludes to the social disparity between rich and poor – Jani Leinonen's works are always provocative and unconventional, toying with world-famous brands.
In his latest exploit – an oversized Advent calendar with a nod to Haribo Goldbears – the Finn has one door opened each day from 1 December 2022 onwards to reveal yet another work of art. "I'm thrilled to be exhibiting at the Dolder Grand for the second time this year. I have associated the excitement of the run-up to Christmas with Advent calendars since my childhood and hope that my art conveys this sense of joyful anticipation to guests at the Dolder Grand", explains Leinonen.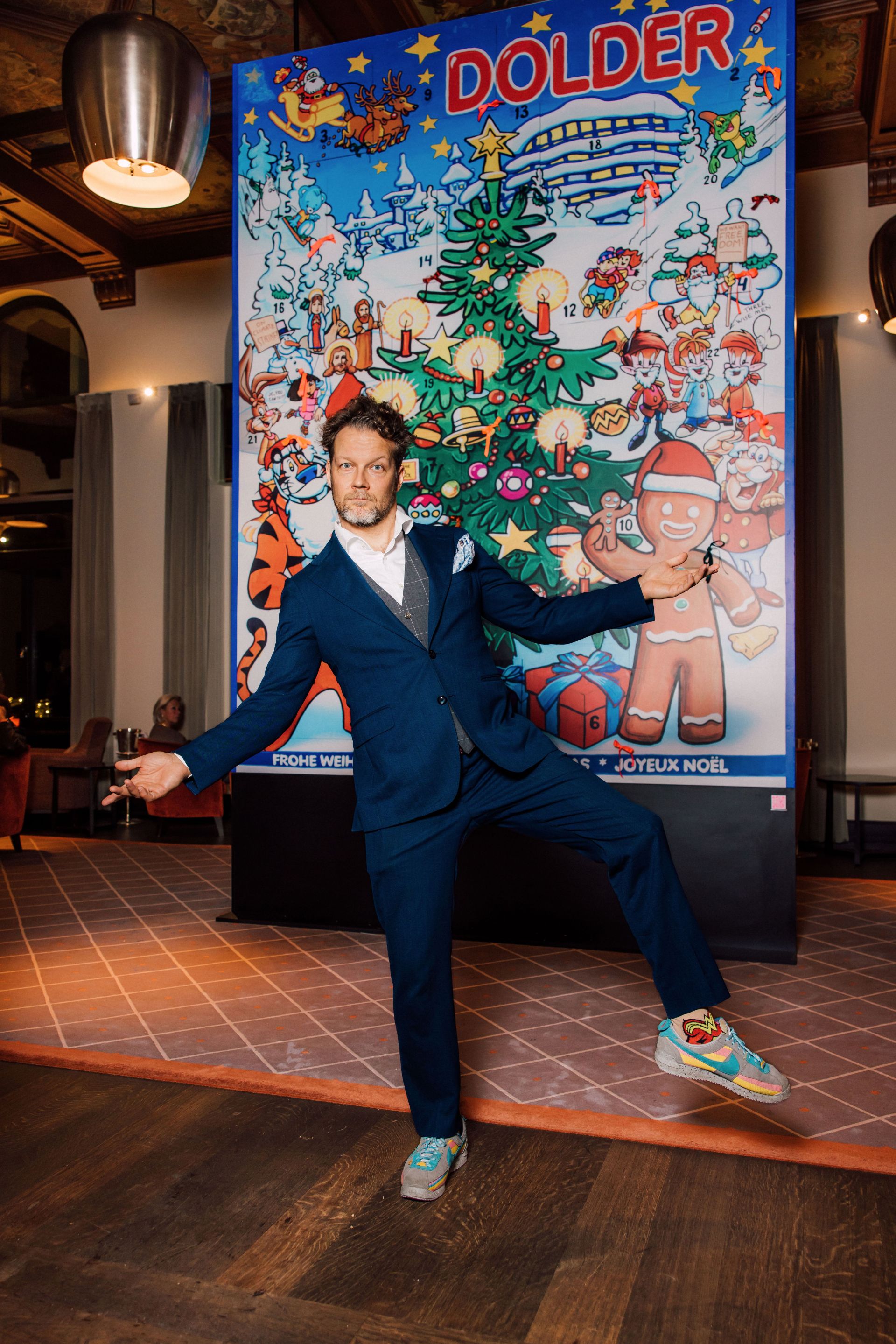 At the heart of his works is a desire to address contemporary issues and hold up a mirror to society. In his pieces, the 44-year-old focuses on capitalism and explores what he calls our "self-centred consumerist civilisation". "I often use finished products and items from the real world, like cereal boxes or beggar's signs. I turn this junk into art." He finds inspiration for this in popular culture, in big corporate brands and marketing strategies.
Jani Leinonen and the Dolder Grand have been united by a love of art since 2009, and he regularly exhibits his works at the hotel. For his last exhibition at Easter, he created an oversized egg from fresh flowers, evoking an image of Jesus Christ and his story of suffering at Easter. Jani's contemporary Advent calendar shines the spotlight on another Christian festival, interpreting it in his customary extravagant and flamboyant style.