Welcome to destination Dolder
Why travel to far-off shores when home has so much to offer? With our wide range of leisure activities and opportunities for rest and relaxation, Destination Dolder has something for everyone – nature-lovers, fitness fans, art aficionados, gourmets, adventurers or those simply seeking peace and tranquillity.
Far from the everyday, in idyllic natural surroundings on the Adlisberg, there are numerous paths and jogging trails just waiting to be explored, offering breathtaking views over the city of Zurich, the lake and the Alps. Experience another world high up on the Adlisberg, just six minutes away from the city centre on the Dolderbahn. Enjoy the nearby Dolder Sports facilities, which include a large outdoor pool, a minigolf course (during summer months) and an open-air ice-skating rink (during winter months), or discover the nearby golf course and tennis courts.
Activities at Destination Dolder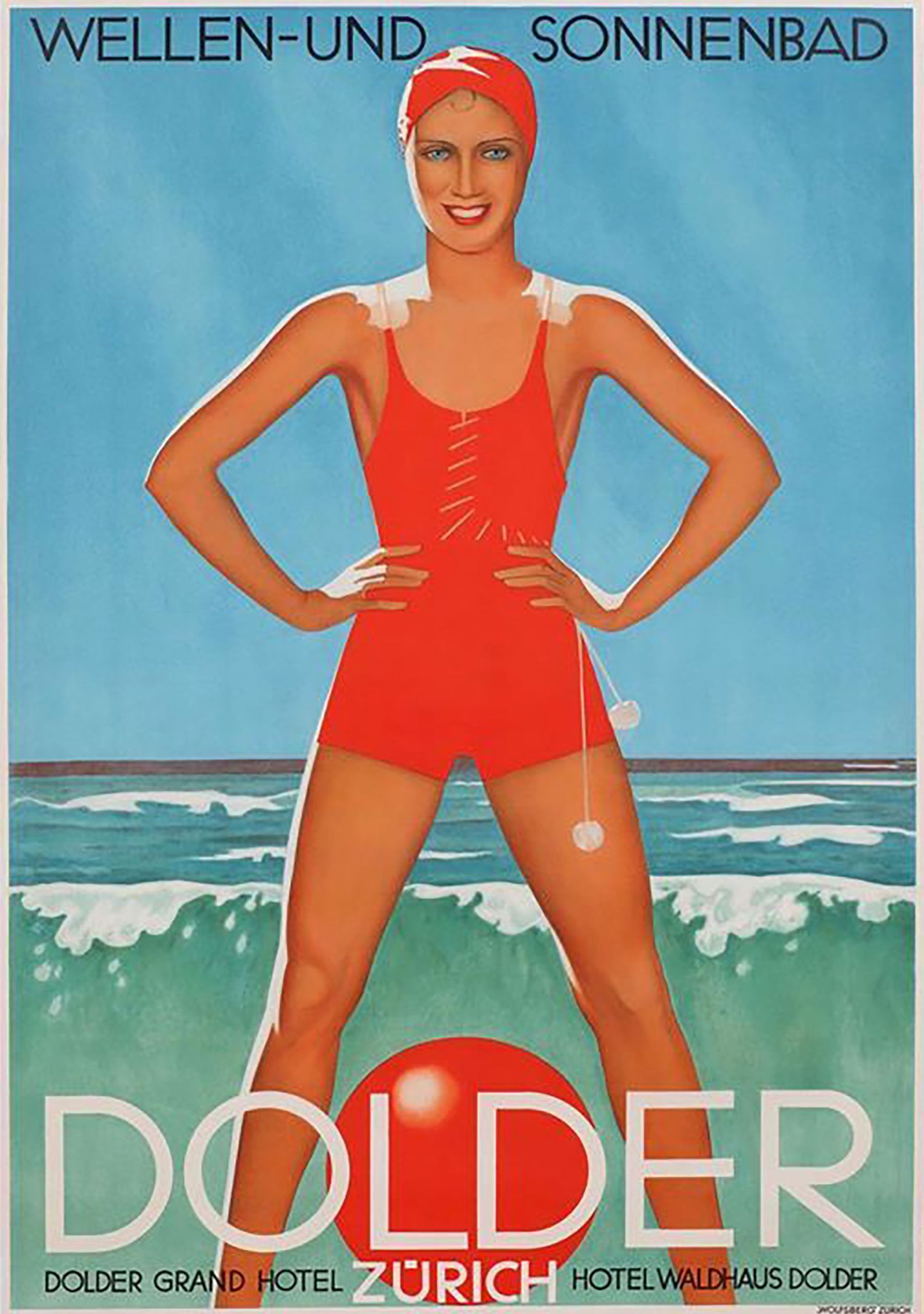 Dolder Sports in summer
Outdoor pool and minigolf course
The Dolder Bad outdoor pool is 50 metres long, 17.5 metres wide and just a five-minute walk from the Dolder Grand. There is also a tree-lined lawn covering 10,000 square metres with areas for sport and sunbathing, table tennis tables, a volleyball pitch and a children's play area with two paddling pools and a sandpit. Next to the Dolder Bad, you will find the only minigolf course in the city of Zurich. Entry is complimentary for hotel guests.
Dolder Sports in winter
Open-air ice-skating rink
Enjoy an unforgettable day on one of the largest open-air ice-skating rinks in Europe. The 6,000-square-metre rink offers exciting and atmospheric winter fun for both young and old – whether for ice skating, "Chneble" or ice hockey. Entry is complimentary for hotel guests, so what are you waiting for?
Running and e-bikes
Out and about
The Adlisberg forest next to the Hotel provides the ideal setting for outdoor activities. There are a number of marked trails to choose from, with lengths ranging from 4.7 to 10.8 kilometres, and a fitness trail, all starting at the Dolder Grand. We can arrange for a fitness coach to accompany you on your training runs, while our sight running tours offer guests the chance to discover the surrounding area in a new way.
Our complimentary e-bikes and mountain bikes are ideal for exploring the recreational area up on the Adlisberg, or you can head off into the forest on one of the numerous bike trails.
Established in 1907, the Dolder Golf Club Zurich is one of Switzerland's oldest golf clubs. The challenging 9-hole course with a clubhouse and a fantastic view of Zurich is set in idyllic surroundings and will get any golfer's pulse racing. With its stunning views out across the city of Zurich, it is the perfect place for a game of golf.
The season lasts from April to November. Equipment is provided for our guests on site by the Golf Club.
Requirements for use:
Handicap of 36 or lower
Presentation of a handicap card that states the handicap
Presentation of membership card of the home golf club
The five clay courts of the Zurich Tennis Club, together with a clubhouse and restaurant, are situated behind the Dolder Grand. The season runs from April to October; equipment can be hired from the concierge.
Are you travelling with kids? Even our youngest guests have access to a wide range of activities. Younger hotel guests aged 3 to 12 are always welcome in our supervised Kids Room. They can also enjoy accompanied outdoor activities, minigolf in the Dolder Sports facilities and trips to the nearby zoo – there is a lot waiting to be discovered.