Family holidays in Switzerland
Why travel to far-off shores when home has so much to offer? Destination Dolder has a wide range of leisure activities and opportunities for rest and relaxation – perfect for families in search of adventure.
Far from the everyday, in idyllic natural surroundings on the Adlisberg, there are countless ways to explore the forest and discover breathtaking views over the city of Zurich, the lake and the Alps. Experience another world high up on the Adlisberg, just six minutes away from the city centre on the Dolderbahn. Families with children will particularly enjoy the nearby Dolder Sports facilities, which include a large outdoor pool, a children's play area with two paddling pools and a minigolf course for the odd round against the relatives.
Welcome to Destination Dolder.
Family Rooms
Room for the whole family
Spend the night in the fairytale castle with your family:
Our new family rooms offer elegant furnishings in a modern setting in our wings and a spacious feel with room for 2 adults and 2 children (under 12 years) in a extra bed (90 cm).
King-sized bed and two extra beds for children under 12 years (90 cm each)
Balcony
Nespresso coffee machine
Desk
Handicapped accessible
B&O satellite TV with radio and on-demand service
Shower and separate whirlpool bathtub
Smoke detector
Adapters available
Dr Burgener skincare products in the bathrooms
Internet
Newspapers
Take some time to yourself and your family during your stay at the Dolder Grand – we will take care of everything else. We offer you the following services to make your life easier:
Supervised Kids room from Friday to Sunday (free of charge for Hotel guests)
Kids activities
Room service
Daily housekeeping service
Luggage service
Shuttle service to the city centre
Many family activities and day trip destinations
Daily Rate:
From CHF 890.00
Children's activities
Even our youngest guests have access to a wide range of activities. Younger hotel guests aged 3 to 12 are always welcome in our supervised Kids Room. We provide this service for our guests free of charge. Guests can also enjoy accompanied outdoor activities, minigolf in the Dolder Sports facilities and trips to the nearby zoo.
Kids activities
Supervised kids' excursions
We offer supervised kids' excursions departing from the Steinhalle at 2.00 p.m. every Saturday starting in July.
Duration: approximately two hours
– Scavenger hunt in the forest with stops at locations such as the elephant statue
– Trip to the zoo: free tickets available from the concierge, shuttle service to the zoo upon request and subject to availability
– Minigolf tournament at Dolder Sports with fun prizes
– Bad weather alternative: face painting in the Spa
For more information please contact our Concierge team.
Kids activities
Have fun exploring the great outdoors on a family excursion with a home-made picnic basket (hiking, cycling or horse and carriage) or enjoy a farm experience at the nearby Adlisberg.
Our concierge team is happy to provide you with all kind of suggestions for hikes, cycling tours and horse-and-carriage trips.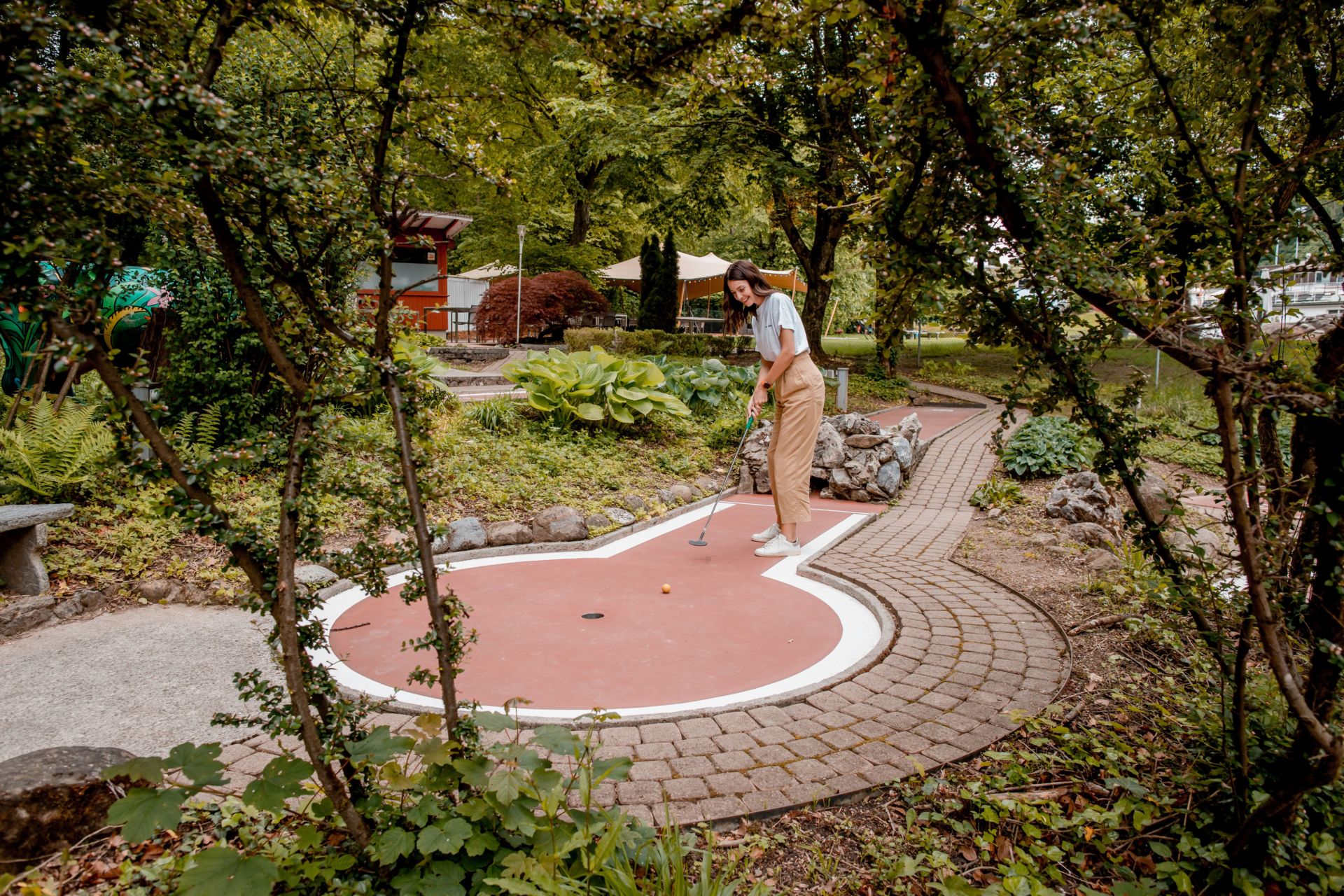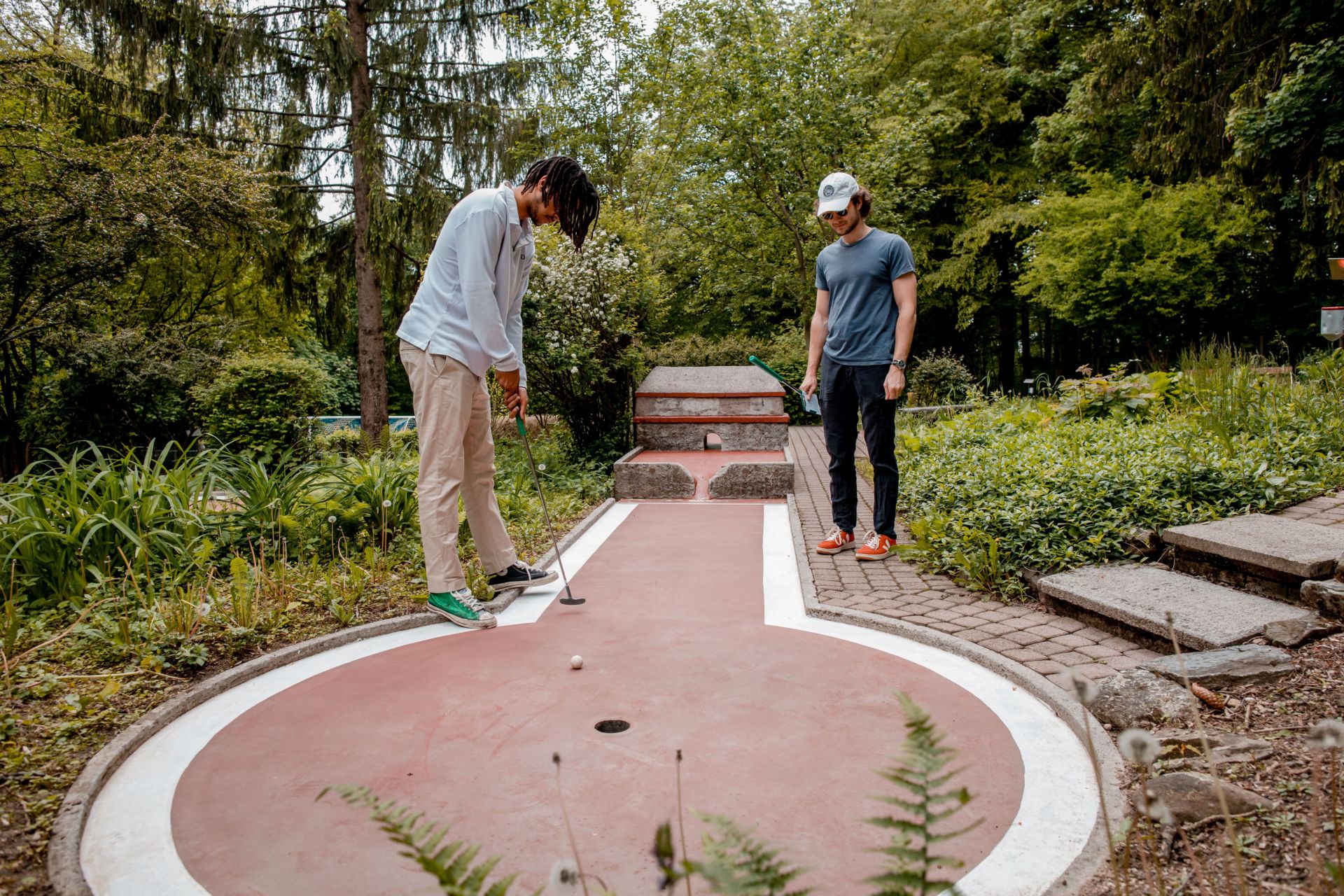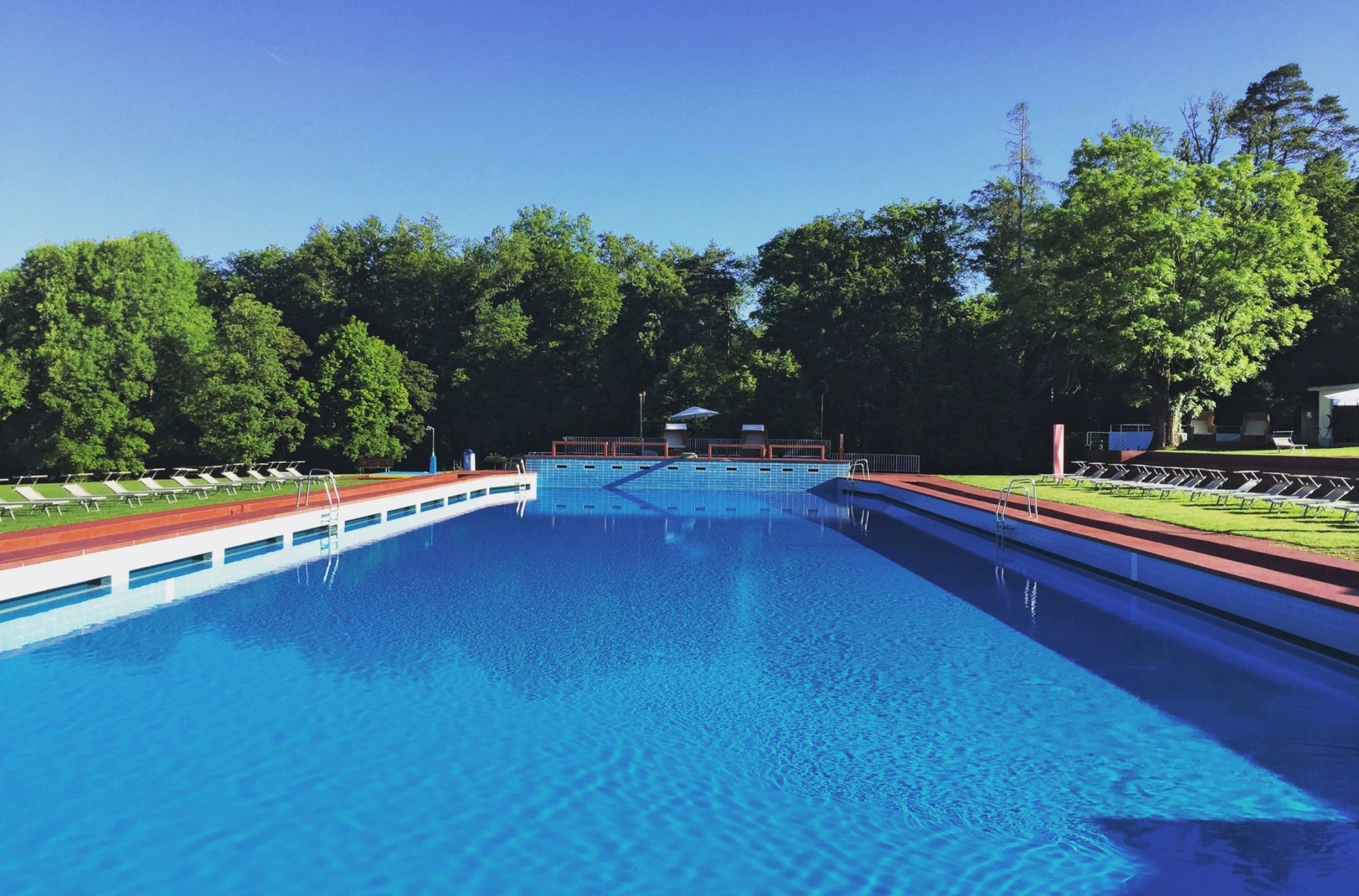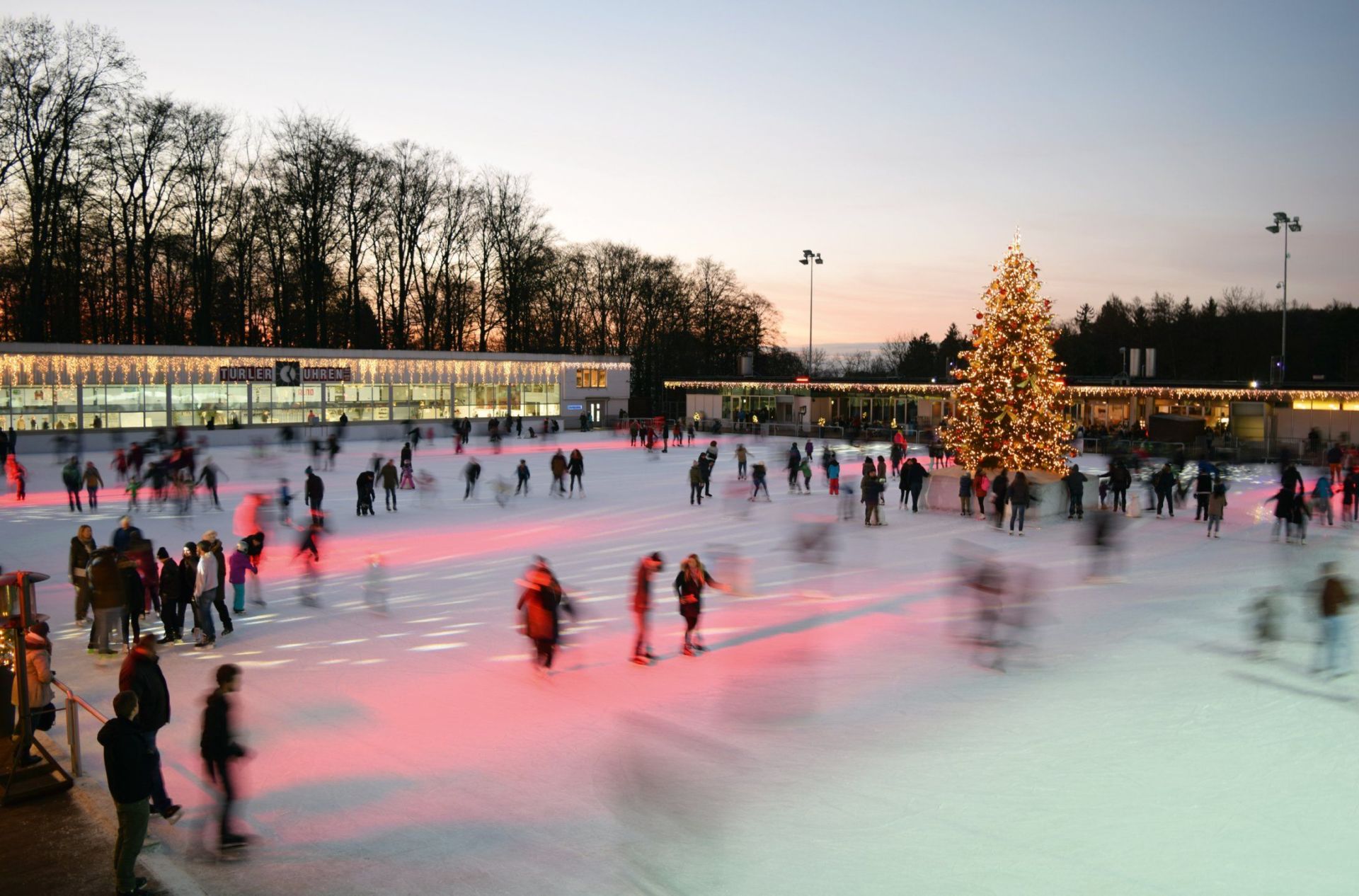 An idyllic setting
The Dolder Bad outdoor pool is 50 metres long, 17.5 metres wide and just a five-minute walk from the Dolder Grand. There is also a tree-lined lawn covering 10,000 square metres with areas for sport and sunbathing, table tennis tables, a volleyball pitch and a children's play area with two paddling pools and a sandpit. Next to the Dolder Bad, you will find the only minigolf course in the city of Zurich. Entry is complimentary for hotel guests, so what are you waiting for?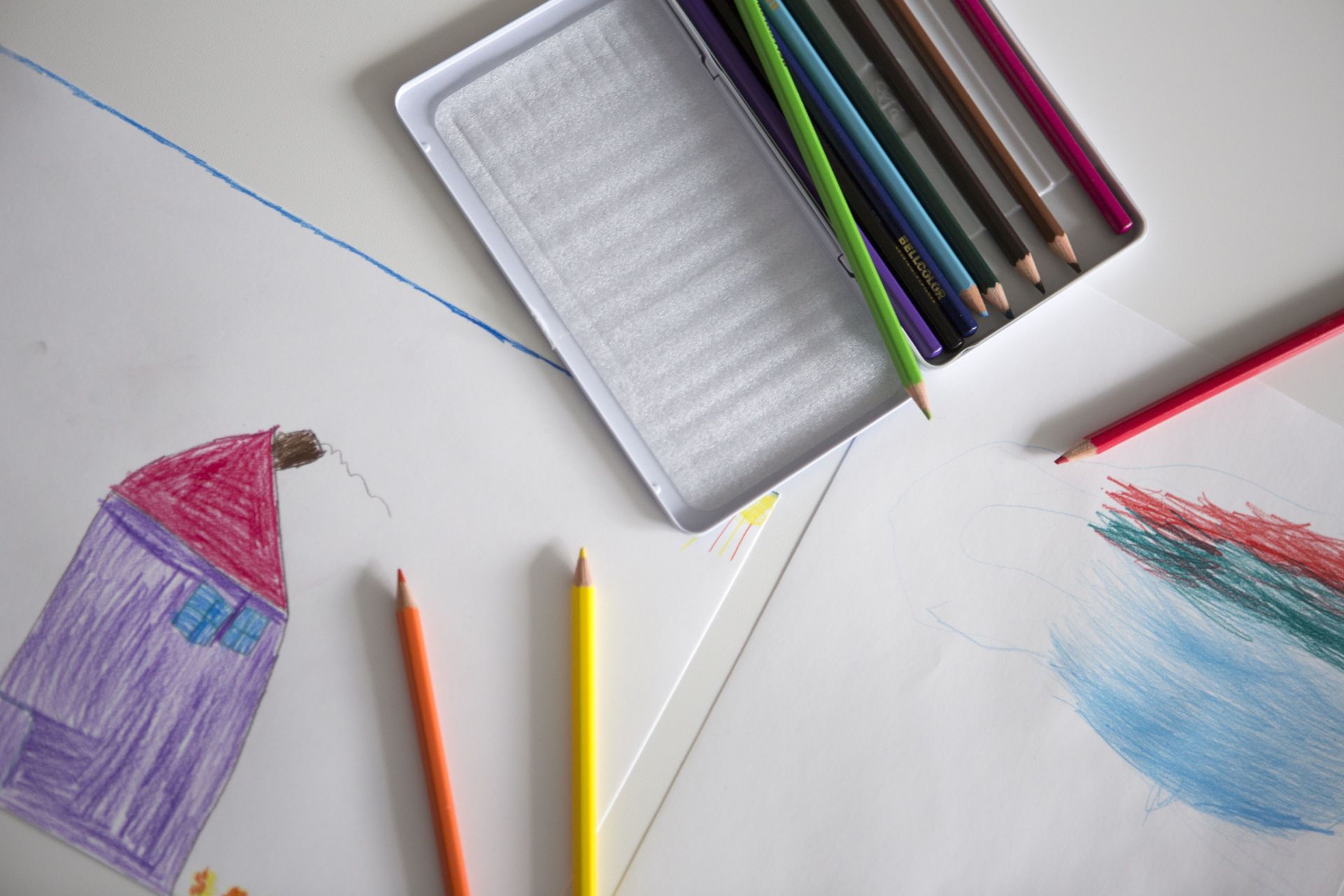 Kids Room
Fun paradise for younger guests
Younger hotel guests aged 3 to 12 are always welcome in our supervised Kids Room. Our qualified childcare specialist keeps an eye on the little ones while they enjoy themselves for a few hours. We provide this service for our hotel guests free of charge.
Our opening hours
Saturday
12.00 noon – 6.00 pm
Sunday
10.00 am – 6.00 pm
We can also arrange a babysitter if requested in advance for a surcharge of CHF 54.00 per hour, bookable for a minimum of three hours.
Out and about
Sight running and e-bikes
The Adlisberg forest next to the Hotel provides the ideal setting for outdoor activities. There are a number of marked trails to choose from, with lengths ranging from 4.7 to 10.8 kilometres, and a fitness trail, all starting at the Dolder Grand. We can arrange for a fitness coach to accompany you on your training runs, while our sight running tours offer guests the chance to discover the surrounding area in a new way.
Our complimentary e-bikes and mountain bikes are ideal for exploring the recreational area up on the Adlisberg, or you can head off into the forest on one of the numerous bike trails.
Destination Dolder
Take a look at everything Destination Dolder has to offer. Our Destination Dolder guide provides an overview of the various options and activities so you can start planning your stay at the Dolder Grand.