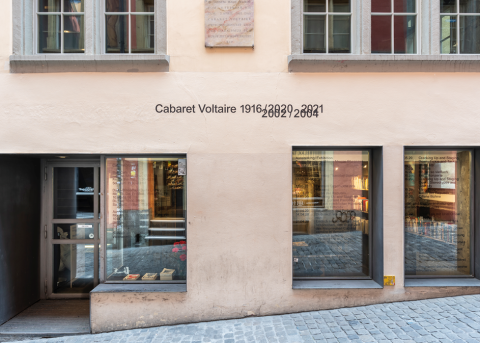 Hugo Ball and Emmy Hennings founded the Cabaret Voltaire in the middle of Zurich's Old Town in 1916. It was here that Dada was born.
The Cabaret Voltaire is the birthplace of the world-famous Dada movement, which started in Zurich in 1916. In the middle of the First World War, Dada awakened the desire to question the present with new and surprising forms of artistic performance, expressed through music, literature, dance, and painting.
With temporary exhibitions in the Vaulted Cellar and the Tuesday Soirées in the Historic Hall, the Cabaret Voltaire serves as a platform for contemporary art and debates. Guests can find a bar in the Historic Hall and the Artists' Bar in the entrance area, where exhibitions are held by one artist for one year at a time. The Dada Library on the second floor contains significant Dada publications and can be used as a workplace during the day.