New Year's Eve in Zurich at the Dolder Grand
See out the year in style whether in an exclusive ambience with a 9-course dinner from Chef Fine Dining Heiko Nieder, with a relaxed 4-course menu in the Saltz restaurant or in the classic way with cheese fondue in a wintry atmosphere in the Dolder Lodge.
Enjoy live piano music with Kevin Owen after dinner. Enjoy the view of the city, the lights and the small fireworks while welcoming the New Year.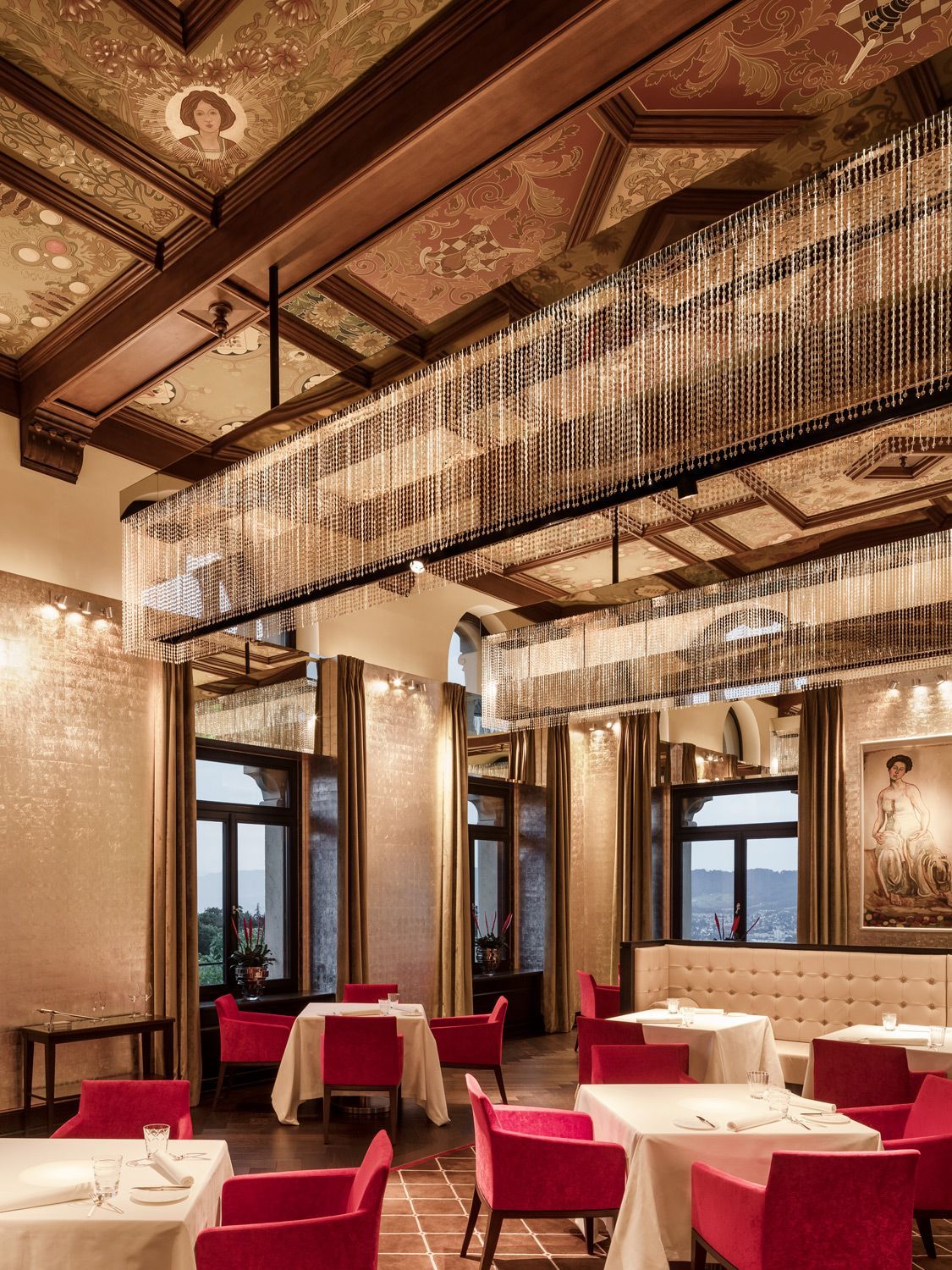 Overnight stay
New Year's Eve at The Restaurant
2 nights including one breakfast and
1 New Year's brunch (on 1st or 2nd January 2021)
9-course gourmet dinner in The Restaurant
Entertainment in with live piano music
Unlimited Access to the Dolder Grand Spa (4,000 m2)
Validity
30 December 2020 to 2 January 2021
From CHF 2'800.00 for 2 persons including a 9-course gourmet dinner in The Restaurant
Overnight stay
New Year's Eve at Saltz
2 nights including one breakfast and
1 New Year's brunch (on 1 or 2 January 2021)
4-course New Year's Eve dinner in the Garden Salon
Entertainment in with live piano music
Unlimited Access to the Dolder Grand Spa (4,000 m2)
Validity
30 December 2020 to 2 January 2021
From CHF 2'480.00 for 2 persons including a 4-course dinner in Saltz restaurant
Overnight stay
New Year's Eve at Dolder Lodge
2 nights including one breakfast and
1 New Year's brunch (on 1 or 2 January 2021)
3-course cheese fondue at the Dolder Lodge
Entertainment with live piano music
Unlimited Access to the Dolder Grand Spa (4,000 m2)
Validity
30 December 2020 to 2 January 2021
From CHF 2'040.00 for 2 persons including a 3-course cheese fondue at the Dolder Lodge