Editorial
WEDDING EVE
Floating quietly, wrapped in a delicate lace dress, a young woman glides in complete solitude through the long corridors of a hotel, past chandeliers and lavish arrangements of hydrangeas. She walks down the steps of the stately staircase, admires a huge glass artwork with the inscription "Amore", before entering a richly decorated ballroom, in which white floral decorations and candlelight illuminate everything and make her dream of her own wedding. This is the setting of the new image film "Wedding Eve", which film artist Luzian Schlatter has created for the Dolder Grand.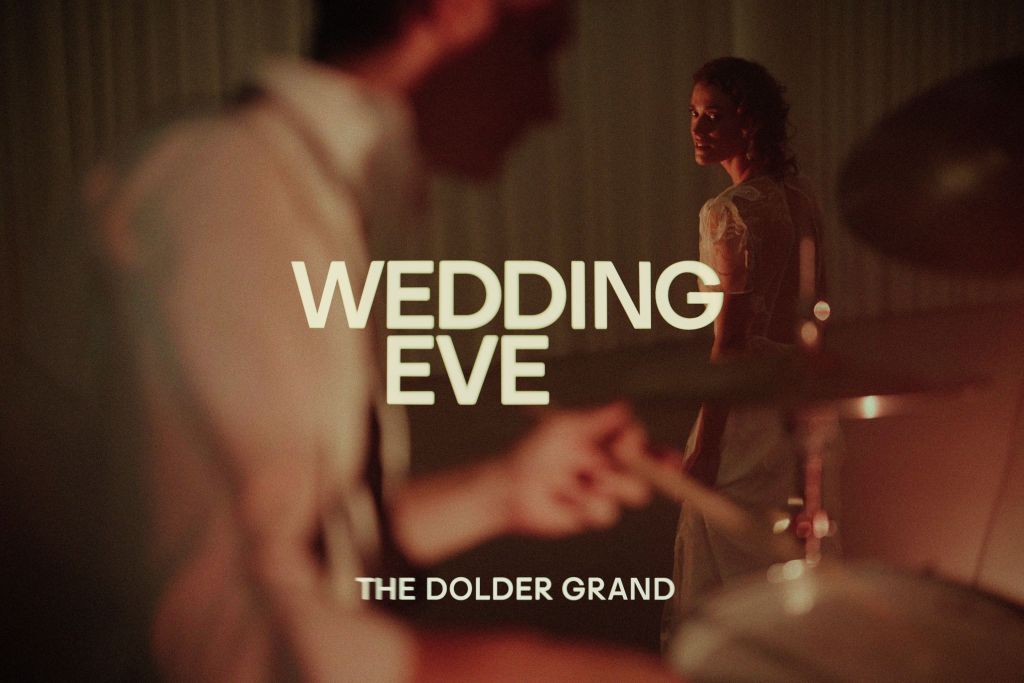 The two-minute video was produced in July 2023 and officially presented during the "Swiss Wedding Awards" at the Dolder Grand on 15 October 2023. Acclaimed filmmaker Luzian Schlatter explains: "I wanted to capture the magic of the most beautiful day in a bride's life, which moves between dream and reality, and depict the emotional highlights and moments of joy by visualising them in a very specific way." But there was even more to it, as he points out: "In addition, this project allowed me to showcase the magnificent spaces of the Dolder Grand in a new light, accompanied by artistic acoustic elements such as a jazzy drum roll." The result is an impressive portrayal of the hotel's elegant areas, including the ballroom, libraries and parts of the luxurious 4,000-square-metre spa, all exuding a very special splendour.
Luzian Schlatter was born in Switzerland in 1974. He studied psychology and film at the University of Zurich. As well as having worked as a director for brands such as Sony, Bacardi, Vogue, Issey Miyake and Bionike, he has also collaborated with artists such as Diane Kruger and Jaël.
His work is characterised by a profound sense of elegance and aesthetics. He has mastered the art of creating extremely sensual and mysterious worlds – places and spaces that are inviting and in which brands and products come to life in a stunning way.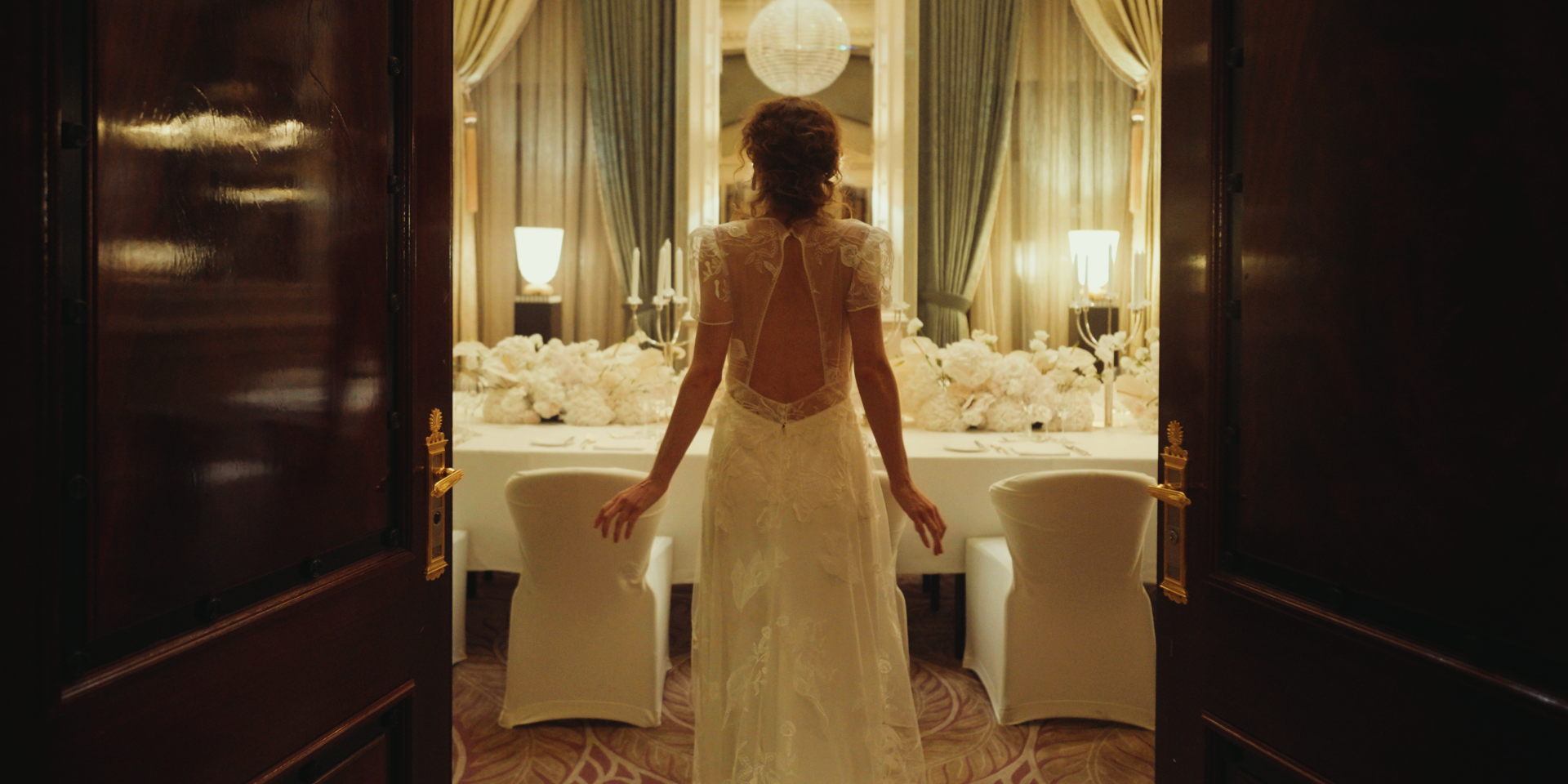 Modern elegance, luxury and high fashion are not only characteristic of the hotel but are also reflected in the elements of the production of "Wedding Eve". Emily Meuleman, the model, wears an elegant lace dress by Liluca in the film and complements her look with sparkling drop earrings designed by renowned Zurich jeweller Beatrice Rossi. On top of that, the Dolder Grand's world-famous art collection and outstanding interior features also play a central role in the film.
A special highlight is the "Chapel of Remorse" by the acclaimed Finnish artist Jani Leinonen. These glass panels are housed in the striking Steinhalle and framed by an architectural composition reminiscent of the windows of a medieval Swiss barn, adding a wonderful splash of colour and enhancing the overall look.