A superior day spa experience
The Dolder Grand Spa is one of the most exclusive spas in Switzerland and has won a number of awards. Encompassing 4,000 square metres, the Spa provides guests with plenty of space for pampering, relaxation and indulgence. With our wide range of Day Spa offers, the Dolder Grand Spa also guarantees unforgettable experiences for outside visitors. Treat yourself to a few hours in paradise.
Day Spa offer
We provide several options for external guests to indulge in the luxury of our Spa with various offers for day admissions. Enjoy one of the most exclusive spas in Switzerland in your own unique way. Enjoy unlimited use of the Dolder Grand Spa, where your admission fee is redeemable in full against one or more treatments of your choice.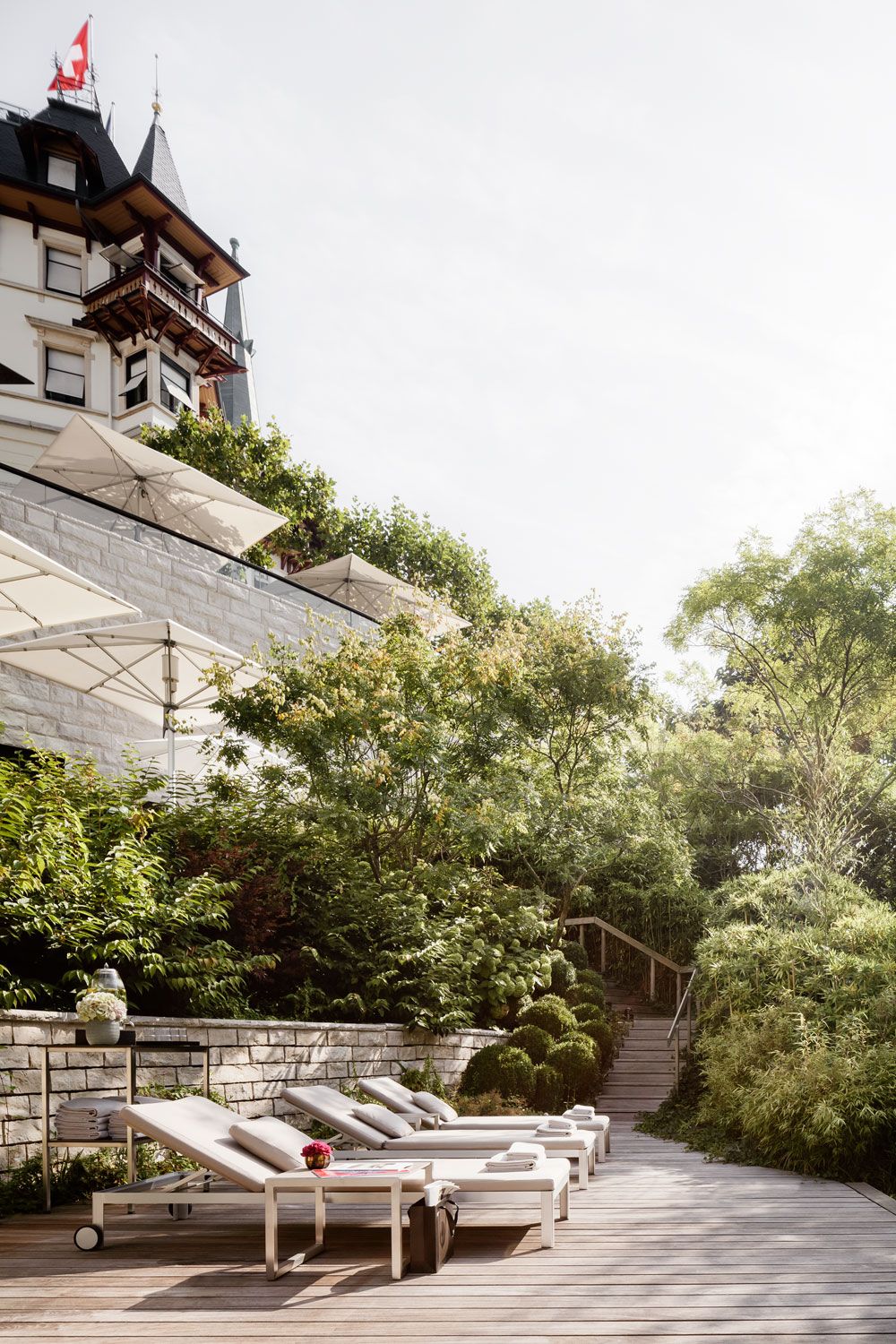 Monday to Thursday
CHF 260.00 per person, treatment not transferable
Friday and Saturday
CHF 420.00 per person, treatment not transferable
POOL AND SAUNA
For hotel guests and members only
Open daily from 6:00 am to 10:00 pm
TREATMENTS
For all our guests
Open daily from 9:00 am to 9:00 pm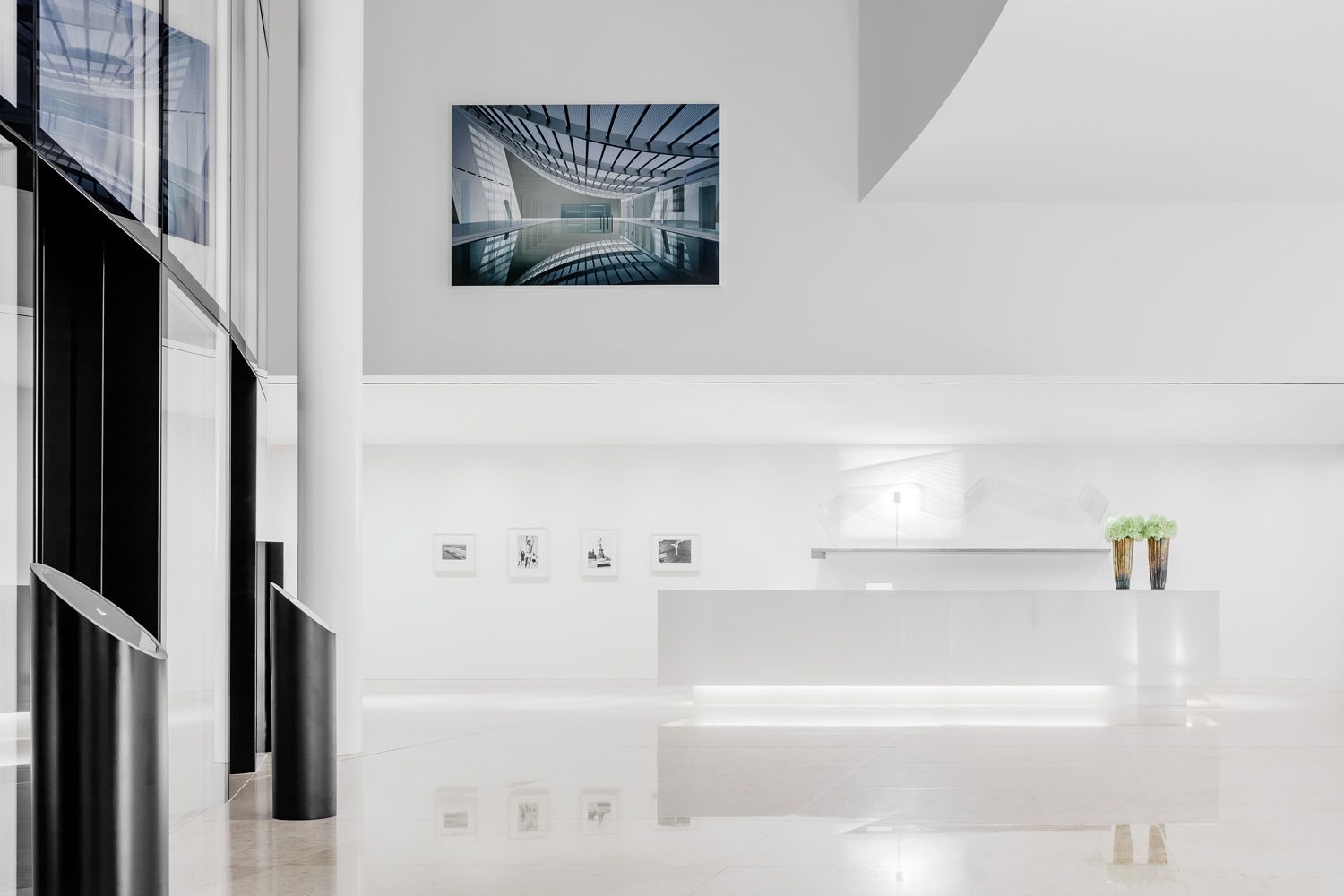 Spa Menu
Dolder Grand Life Balance
We invite you to discover true well-being for your body and mind. With the unique Dolder Grand Life Balance, you restore your physical balance and inner harmony. The exclusive treatments and carefully selected product lines will help you to reach your goal of overall well-being.
We invite you to immerse yourself in health and well-being, and restore your body and soul to physical balance and inner harmony. With our online booking tool you can schedule your next treatment at the Dolder Grand Spa. Discover our online shop and order exclusive spa products for home delivery.
How to Spa
Rules for a relaxing spa experience
We want your visit to the Dolder Grand Spa to be an invigorating and unforgettable experience. To ensure that this is possible for all guests and that everything runs smoothly, we have put together a few simple rules.
Admission and minimum age
The Dolder Grand Spa is open to our hotel guests, external guests (Day Spa) and members of the Members Club.
Children must be at least 12 years of age and accompanied by an adult for admission to the Spa. Please note the minimum age for admission to the different areas of the Spa. The minimum age for use of the following is 12 years:
• Swimming pool
• Aqua Zone with steam bath and sanarium
• Workout Studio and group fitness courses
• Treatments
The minimum age for use of the following is 16 years:
• Ladies' Spa and Gentlemen's Spa
Appointments and bookings
Please book your treatments as far in advance as possible at the Spa Reception (telephone +41 44 456 64 00, or dial 66400 from the Hotel). As some treatments are not recommended for all visitors to the Spa, we kindly ask you to inform us of any health issues or medical conditions you may have. All prices are subject to change without prior notice.
Please arrive at least 30 minutes before your appointment. You will then have enough time to familiarise yourself with the Dolder Grand Spa, take a shower before your body treatment and enjoy a fresh cup of tea in peace and quiet. At the Spa Reception we can help you plan your own personal spa experience. You can tell your therapist exactly what sort of pressure you like for your massage, if you need an extra towel, or your sound, light and temperature preferences.
Cancellations and postponements
If you are forced to cancel or postpone a treatment, please inform the Spa Reception (telephone +41 44 456 64 00, or dial 66400 from the Hotel) as soon as possible. We will charge the full amount for treatments that are cancelled or postponed within 24 hours of the time of your appointment.
If you arrive late for your appointment, we are unfortunately unable to extend your treatment beyond the agreed time. Your treatment time will thus be shortened accordingly.
Preparing for your treatments
Please do not shave before a salt scrub. Exfoliation treatments should be avoided if you have sunburn. For men, we recommend shaving prior to facials for maximum comfort and benefit to their skin.
Out of consideration for other guests, we ask that you turn off all mobile phones, refrain from using cameras and keep the level of conversation down. Smoking is not permitted in any area of the Spa.
You will be given a bathrobe and slippers at the Spa Reception. Out of consideration for other guests, you are requested to wear a bathing costume in the Aqua Zone. Proper training shoes are required for the use of our fitness facilities. Comfortable shiatsu clothing is provided for shiatsu massages; for LPG® treatments, you will receive your own body suit.
Lockers for your personal belongings are provided in the Dressing Rooms. Keys are available from the Spa Reception. We recommend that you leave your valuables at home or in your hotel room safe.
Most whole-body treatments in the Dolder Grand Spa are enjoyed without clothing. You can undress in privacy before your treatment and wait for your therapist in your bathrobe. Towels will cover all parts of your body not being treated.
The Spa Shop is home to a wide selection of spa, beauty and fitness products from leading brands, accessories, gifts, swimwear and leisurewear and the fluffy Dolder Grand bathrobe.
Although we do our utmost to anticipate and meet your needs, we realise that the Dolder Grand Spa is an individual experience. We would therefore be delighted to receive your feedback.