The popular seafood pop-up restaurant is back! From April 2023, «The Lobster Club» will open its doors for the second time at the Dolder Grand Hotel in Zurich.
During the warm summer months, Culinary Director Heiko Nieder, Rene Kilian and his team will bring seafood to the plates in the flavorful style of The Restaurant. Street artist Boogie has created a perfect setting for the pop-up restaurant with his street art.
The pop-up terrace is open for you when the weather is nice.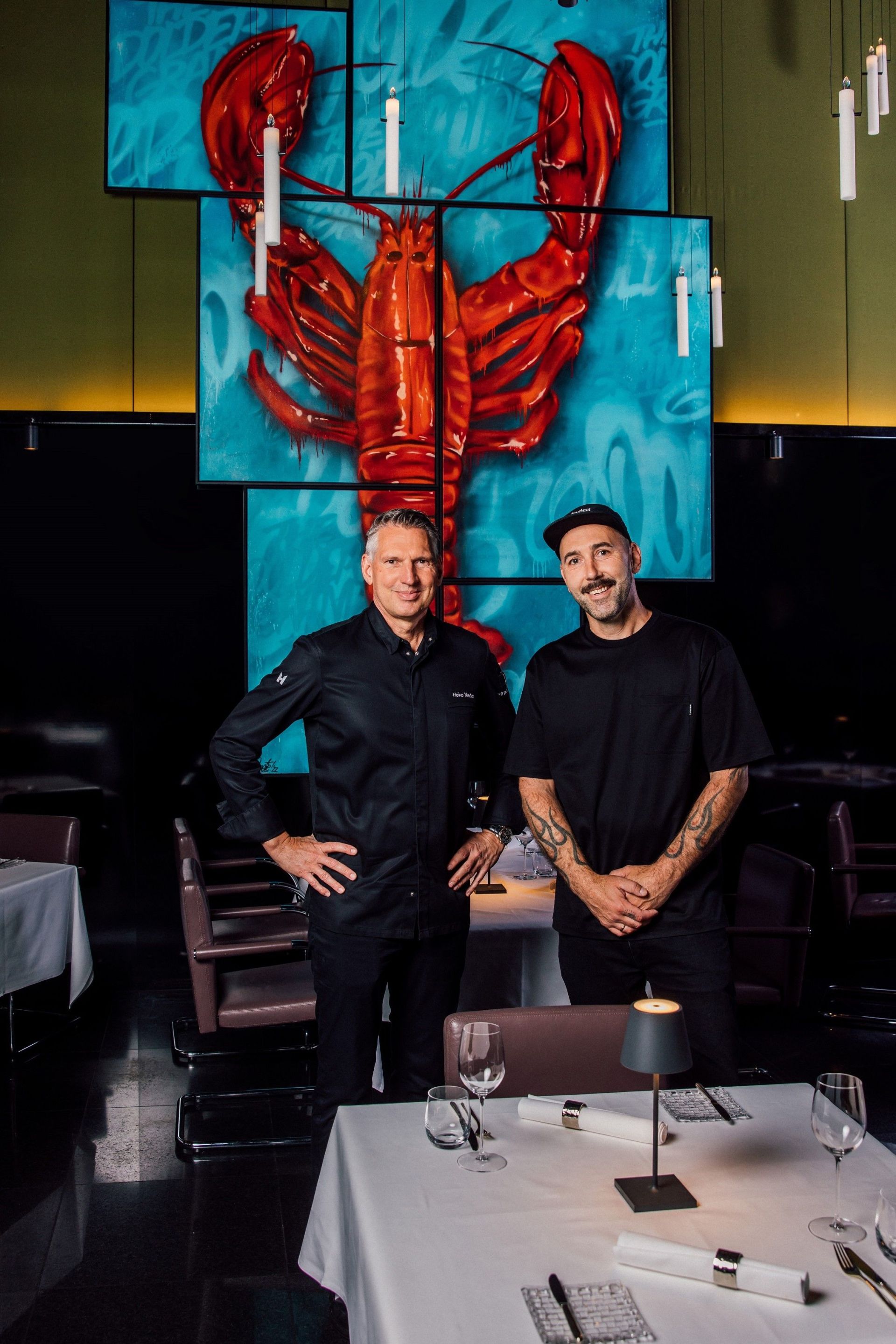 The Lobster Club
Together with his team, he interprets seafood, especially lobster, in a contemporary and casual, but always highly exclusive way. This is accompanied visually by the Swiss street artist Boogie, who has implemented the seafood theme in three large graffiti images, all of which are on display in the restaurant. Two opposing worlds skilfully form a harmonious whole.
And what's on the menu? Surprising creations. Summery, fresh and reinterpreted, including: Lobster Spring Roll, Crispy Shrimp Balls or Gillardeau oyster «Grand Khan».
Our terrace is open for you in nice weather.
Thursday to Sunday
from 6.00 pm
EVERY FRIDAY NIGHT - DJ AND CLUB FEELING
from 10.00 pm
Every Friday night the Lobster Club turns – literally – into a club.
Starting at 10.00 pm, our DJs let the beats ring out and get you in the weekend mood.