Editorial
Combining the cerebral with the artisanal
The opportunity to sample the delicious creations of a Grand Hotel's Executive Pastry Chef is one you certainly don't want to miss. Croissants. Macaroons. Gateaus. Chocolates. Those who master the art of sweet indulgence create memories filled with flavour. And this is precisely what Christian Hümbs does.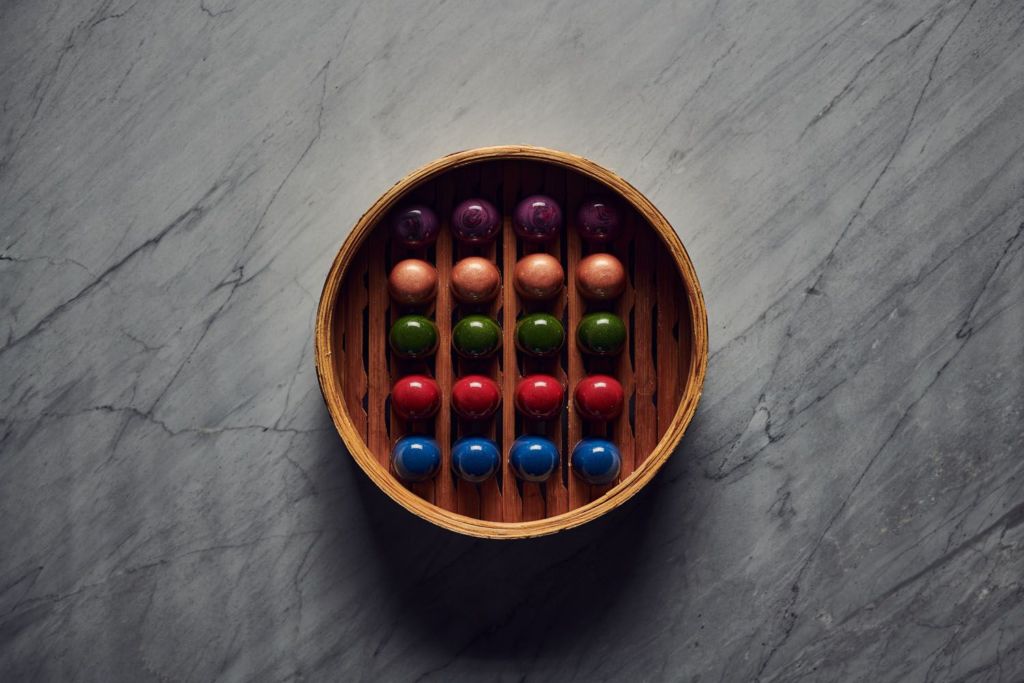 "I don't compare myself to others," says Christian Hümbs. Whatever he does, he does it differently. Christian Hümbs, 39. Exceptional talent, confectioner, chef, patissier, "Pastry Chef of the Year", Executive Pastry Chef at the Dolder Grand. This is where he unites the cerebral with the artisanal, haute cuisine with traditional dishes, flavour with texture, natural talent with hard work and dedication – it is where he uses his skill and experience to combine contrasts with stunning results. According to Jürgen Dollase of German newspaper Frankfurter Allgemeine Zeitung, Christian Hümbs is: "One of the few German chefs who have truly created something new."
Christian Hümbs created his first vegetable dessert 10 years ago when he introduced his "flavour menus". "I was naive," he says, comparing himself back then with what he has achieved today. "I've spent many years growing and learning since then." But his "naive" ideas were all crucial steps in his career – never before had a German patissier dared to try and apply the creativity that their work requires to all the other courses of a menu. Those who want to understand Hümbs should either mention his "flavour menus" or try one of his macaroons. Pistachio. White peach. Baileys, dark chocolate. Macaroons are the ultimate discipline when it comes to patisserie. The patissier section of the Dolder Grand kitchen makes 50 of them by hand every day. At Sprüngli, they make around 100,000 a day, "in exceptional quality", as Christian Hümbs states. He could talk about the quality of macaroons for days on end. "The outer layer has to have a very slight bite to it," he says. Inside? Moist and soft. "The texture and balance of flavours are key," he adds. Refined. Unique. Precise. Just like Hümbs himself. His macaroons are considered the best in Switzerland among connoisseurs, but he doesn't necessarily agree. He spent three years trying out different recipes until he was satisfied with the final product.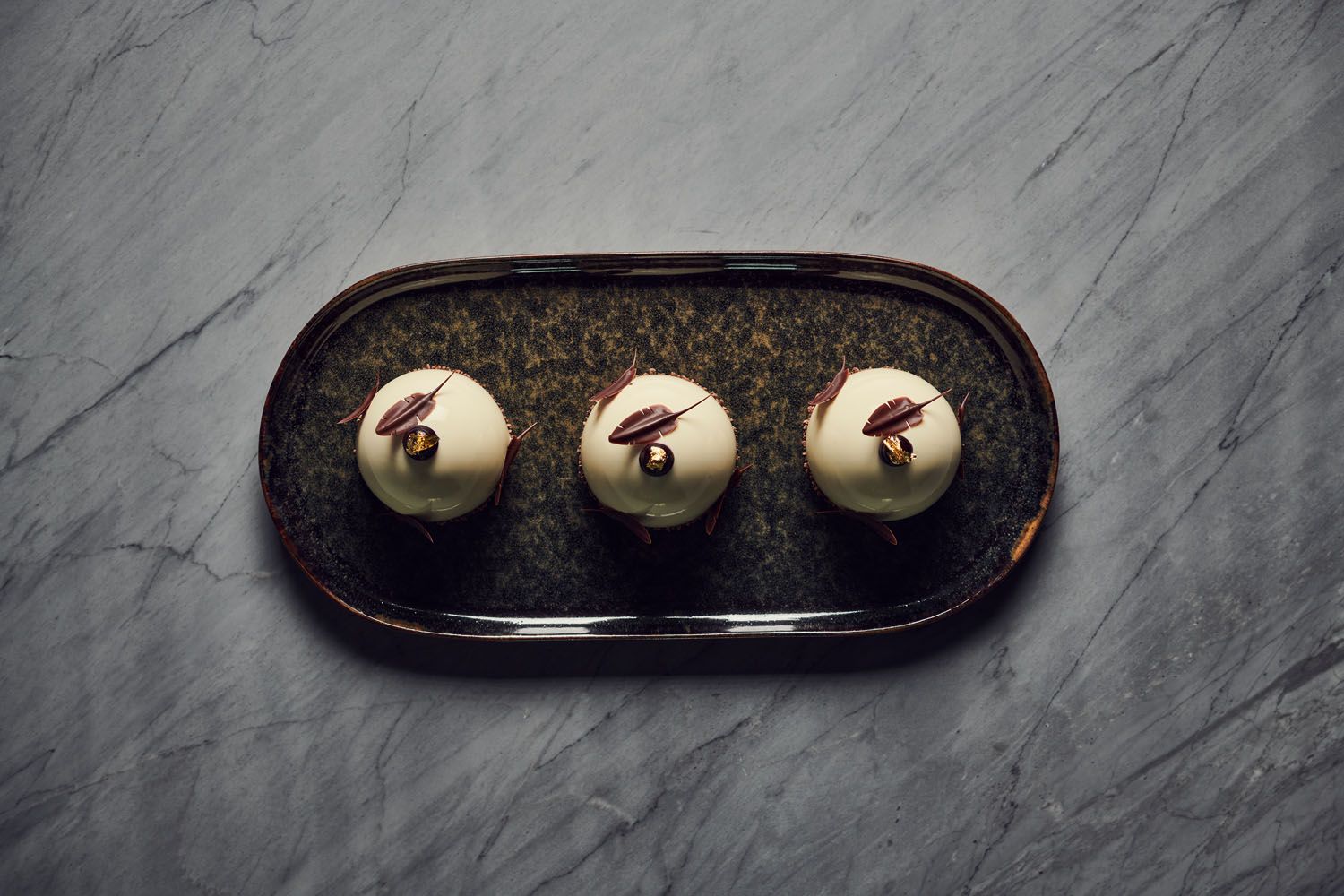 His mastery of and passion for his craft have led him to master the classics and create some stunningly complex dishes, to experiment with the physical properties of different ingredients, unique flavour combinations, optimising amounts, and innovative ways of presenting his creations, without ever seeming like he is trying too hard, and always being a source of inspiration for open-minded diners. His "flavour menus" are an exclusive experience. A huge amount of work goes into putting them on the plate, but, for Hümbs, it is "medicine for the soul". Something to challenge his guests without overwhelming them. But … pork belly for dessert? Nothing new for Hümbs. Cooked sous-vide and served with a red shiso and soy sauce and chocolate puff pastry. "I didn't come up with the method overnight, but I always try to put my own ideas on the plate," he says, adding: "That's something nobody else can do. That is Christian Hümbs." We catch Hümbs thinking about an idea for lamb in a dessert. He has an unending passion for traditional French artisanal patisserie, and knows the acidity of the butter and which one of 20 different types of flour is used for a particular pastry. Traditional expertise. Modern interpretations. "That's how I do things," he says, adding: "I started my career learning the fundamental basics of patisserie, but I also trained as a chef. This allowed me to look at things from a different angle and create something new." Lettuce. Toasted quinoa. White Felchlin Swiss chocolate. Marinated cherries. It works! When Christian Hümbs does it.
And in the lobby? Raspberry Hedgehog. Tarte Citron. Banana bread. Canelés. All that's missing is the Dolder gateau. Hümbs looks into the sky. Sure, he's fast. Of course he's already created one. Champagne buttercream with raspberries, coated with marzipan and a dark-chocolate glaze. "And you can also get our treats to take away," he says, knowing that the flavours he creates as the Executive Pastry Chef at a grand hotel will live on for a lifetime in the memories of his guests.